We are pleased to announce that our summer policy intern Mahala Baker is joining our Southeast team full time as a program associate. We spoke to Mahala about what inspired her to pursue housing as a career, her experience and what she hopes to do in the future.
Image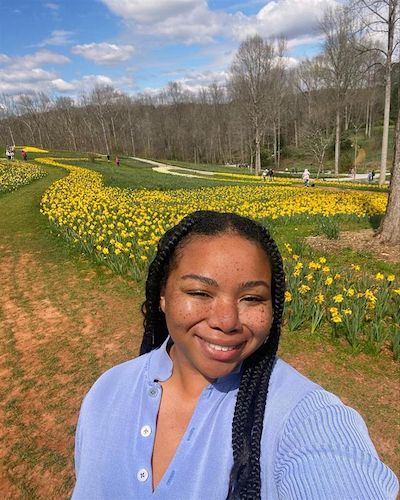 Can you share a bit about who you are, what inspires you?
I am a Southern California native and moved to Atlanta in July 2021. I received my undergraduate degree at the University of La Verne in political science, and I am attending Clark Atlanta University for my graduate studies in public administration. 
Throughout my undergraduate and graduate studies, I have made it a point to be involved in my community. Whether that is volunteering or working for local nonprofits. I am inspired by people and organizations that strive to make people's lives better. I believe change starts at the local level, and I enjoy working with people who also believe this to be true.
What is most exciting about taking a full-time position at Enterprise?
While interning at Enterprise, I got a glimpse into the company's culture. Now, as a full-time employee, I am excited to see more Enterprise has to offer. I have enjoyed being a part of different resource groups, trainings and meeting staff from across the country. I look forward to continuing my journey here and being more involved in promoting the positive culture Enterprise offers.
Do you connect with any particular part of Enterprise's mission statement – to make home and community places of pride, power and belonging, and platforms for resilience and upward mobility for all?
I connect with the "belonging" aspect of Enterprise's mission. I worked for three years at the Housing Rights Center in Southern California. The Housing Rights Center is the nation's largest nonprofit dedicated to promoting fair housing.
While speaking with tenants who experience housing discrimination, a major connecting thread among these tenants is wanting to feel like they belong. They no longer want to experience discrimination or harassment from landlords or management companies. 
What would you like to learn while at Enterprise?
I would like to learn more about affordable housing in the Southeastern market. I have knowledge of affordable housing in California, but to be successful in my new position at Enterprise, I will need to know more about affordable housing in the Southeast. 
What you do you do in your free time that is unusual or exciting?
Since moving to Atlanta, I have attended several events put on by an organization called ATL Friends. Basically, if you are new to Atlanta, the organization is a nice way to make new friends. 
I have also incorporated more self-care into my life and found a few new hobbies. I recently created a terrarium with local plants, and I look forward to creating more!