Storms, heat waves and wildfires have become more frequent and intense, but most affordable homes weren't built to withstand these threats. The cost of recovery grows as the U.S. loses. $10+ billion per year in damages. And people of color and families with less wealth are disproportionately affected – they are more likely to become homeless after disaster strikes.
We're a national leader in resilience and green building, and our work is more urgent than ever. Fifteen years after launching the first green building standard for the affordable housing industry, Enterprise is increasing its commitment and leading the field in responding to climate change:
Image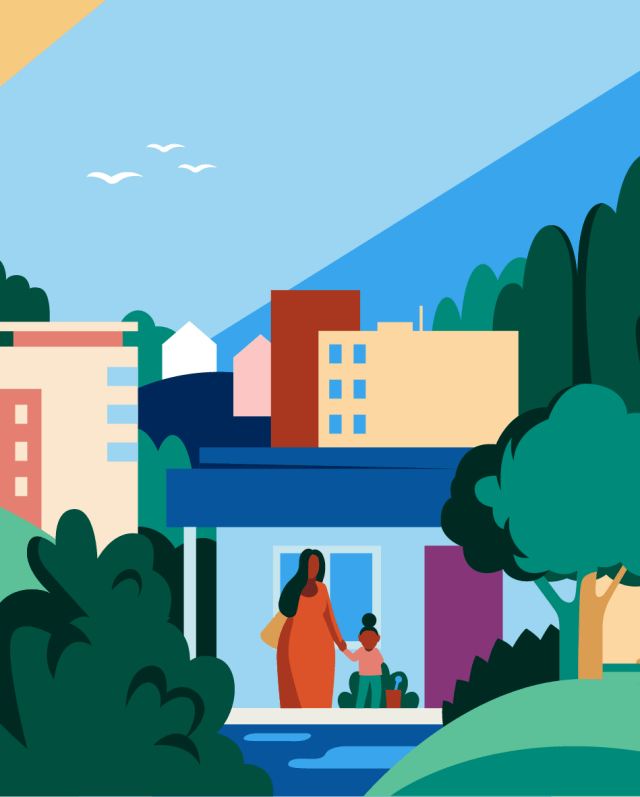 Here's how we do it:
Building Resilient Futures
Our multipronged initiative to build and refurbish affordable homes to be sustainable, climate-resilient and affordable, and to equip communities with resources to help them withstand and recover from natural disasters.
Creating Sustainable Communities
Through Enterprise Green Communities, we set the standard – literally – for sustainability and green building practices across our industry, making affordable homes healthy, efficient and climate resilient.
Connecting Health & Housing
We work with community and health care organizations, affordable housing developers, policymakers and funders to promote housing as an essential tool for improving resident and community health.