Enterprise Green Communities is the only national green building program created with and for the affordable housing sector.
Launched in 2004, the comprehensive program has evolved to address the growing threats of our changing climate. What hasn't shifted is our focus on residents' health and well-being.
We collaborate with developers, investors, builders, policymakers, health care practitioners and other stakeholders. Together, we're here for change. 
To scale green building practices across our industry, we:
Provide grants and technical assistance to increase high-quality affordable housing development
Partner with researchers to improve the health and quality of indoor environments
Engage federal, state and local policymakers on green affordable housing development
Promote the Enterprise Green Communities Criteria and certification
Advancing Racial Equity through Green Building
Black, Indigenous and people of color (BIPOC) are more likely to live in unhealthy homes that lack access to transit and other resources. BIPOC communities also face a greater risk of living near brownfields and other toxic spaces and industries. Healthy, efficient green affordable homes are key to advancing racial equity. And to achieving economic and environmental justice.
Green Communities Criteria
Image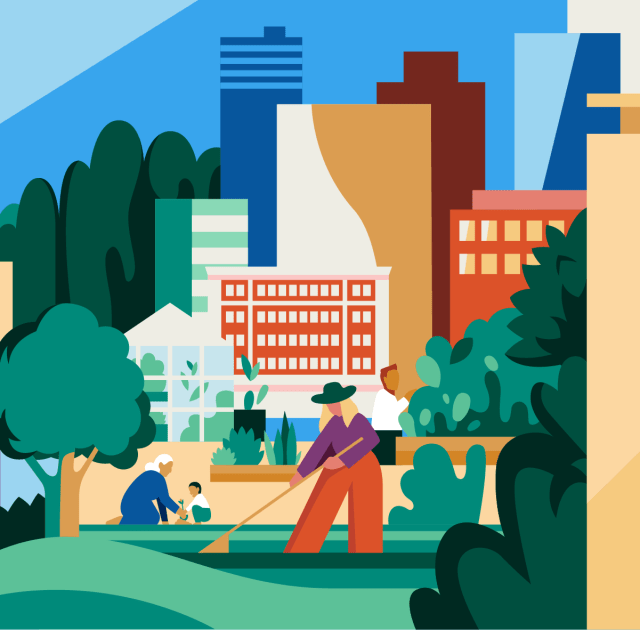 Enterprise Green Communities certification is available to any housing development in the United States with affordable homes. To date, almost 130,000 affordable homes nationwide are Green Communities certified. And 30 states require or encourage developers seeking affordable housing funding to follow the Green Communities Criteria.
The 2020 Green Communities Criteria are the newest version of the award-winning standards. Developers who achieve 2020 certification also receive WELL certification. Dual certification is made possible by our partnership with the International WELL Building Institute (IWBI).
Five themes are central to the 2020 Criteria:
Integrative design approaches that give residents a voice in the design process
A path to zero energy with strategies to help all developments move closer to zero emissions
Healthy living practices such as ample ventilation and healing-centered design
Water standards that promote efficiency and protect against lead poisoning
Resilience requirements that prepare homes for local climate hazards
A new tier of the 2020 Criteria goes a step above the standard certification. Green Communities Plus is available to affordable housing teams making an extra effort to reduce emissions. This elite designation recognizes developers who are moving toward or achieving zero-energy homes.
The First 20 represent a range of developers from across the United States. We're lifting up their commitment to sustainable building practices as they make their journey to 2020 certification.
Essential and Urgent
Extreme heat, annual wildfires and stronger, more frequent hurricanes. Our changing climate, combined with the impact of Covid-19, creates enormous challenges. How we design, build and operate buildings will affect the pace of climate change. Healthy living environments with affordable utility expenses are possible. And they are critical to the future of resilient communities.