Track Record
Investment Experience
Social Impact

$16.3B Invested
$12B+ AUM
20+ Years Average Senior Management Experience
Investments in All 50 States, D.C., and Puerto Rico

175,000 Affordable Homes Created/Preserved
2,535 Properties Created/Preserved
Impact in All 50 States, D.C., and Puerto Rico
Our Portfolio
We manage nearly 1,400 properties in our current portfolio (net of dispositions). That represents 110,000+ homes and $12.5 billion in invested equity.
Our annual Trends Analysis report gives the latest stats on our portfolio and strength.
How We Partner with You
We're an active listener and a proactive partner. First, we get to know you and your goals so we can recommend the best financial structure for your deal. Then, with a staff committed to providing best-of-class service, we support you over the duration of the transaction.
We meet your goals with a range of single- and multi-investor low income housing tax credit funds.
Enterprise doesn't end with tax credits. With our broader suite of equity and debt products, we can meet any additional capital needs you have.
Our Housing Credit Investments team is committed to making home a place of pride, power and belonging. That's why we reinvest every dollar of net income back into the industry.
---
Developers

Reduce Uncertainty
We take the time to understand your goals. That way, you can rely on us to provide an informed recommendation that meets your needs. Our experienced team of originators has deep knowledge of local markets. We work with sponsors every day across the country. And we've cultivated a network of relationships with funders, policy leaders, and partners to support you.
Maximize Your Capital Raise 
Decades of housing experience have taught us the value of creativity. To maximize your equity, we match your needs with the right financing and favorable terms. To amplify your return and your impact, we help structure the financing that works best for you. Partner with us to optimize your project's capitalization and we'll help close your financing on your schedule.
Position Your Property for the Long-Term
Our fully-integrated Asset Management team is dedicated to ensuring that your property is sustainable for the long-term. We closely track operating partnerships and work with you when changes occur after a deal closes. Over the duration of the project, we closely monitor your account. And we're proactive at the time of disposition—so that you can continue your work of creating good homes people can afford.
How Our Asset Management Team Helps Over the Lifecycle of Your Development
Image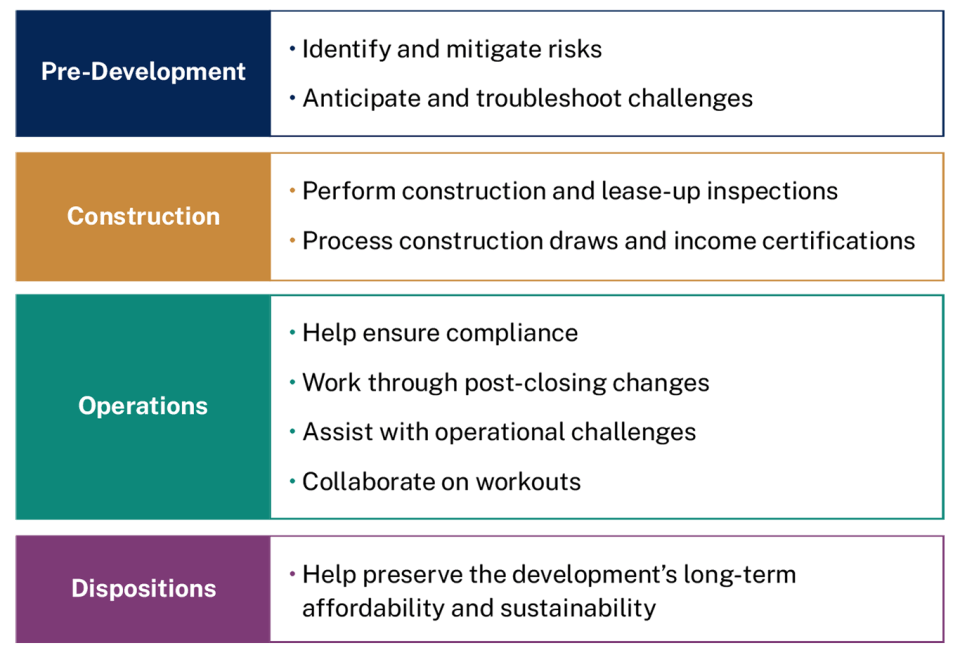 ---
Investors

In all, we've worked with more than 140 investors over our decades of experience. Join us to get the competitive returns you're looking for while you make an investment that changes lives.
National Reach: Whether you want to meet Community Reinvestment Act (CRA) obligations or add a stable asset class to your investment portfolio, we can help
Proactive Communication: We communicate clearly and often and are responsive to your needs. You'll gain access to industry-leading technology, including our state of-the-art portal
Responsible Disposition: We work with you at Year 15 to ensure the responsible disposition of your investment so you can continue developing good homes people can afford and so the community long-term.
Fund Offerings
Enterprise pioneered Low-Income Housing Tax Credit investments from the start, helping craft the original Housing Credit legislation and introducing a tiered fund yield structure in multi-investor funds.
Multi-Investor
(National)
Multi-Investor
(Regional-California)
Single-Investor
("Proprietary")
For more information regarding our Multi-Fund Offerings
please contact Danielle Hammann, Dan Cooper or Ariel Nurieli.
Customizable to your
investment needs
Portfolio
In 2020 alone, we closed over $1 billion in new property investments into 26 different funds, and completed more than 90 dispositions. Our portfolio ranks among the highest performing in the industry.
Image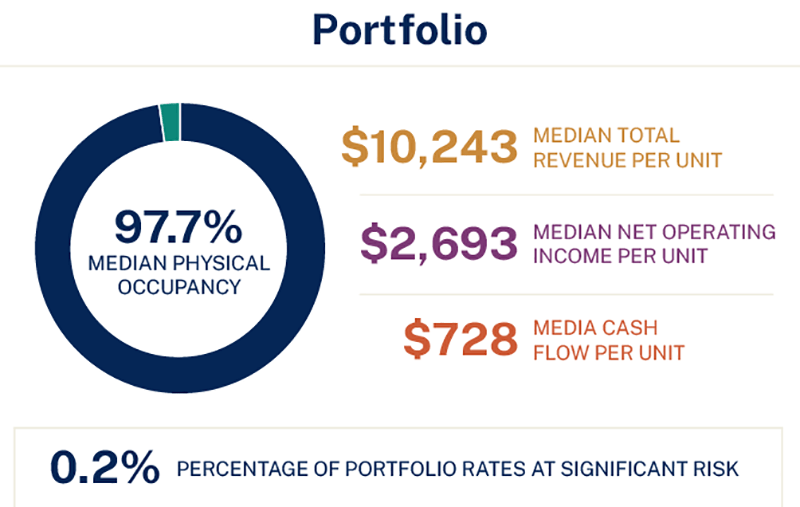 ---
Asset Management
We're here for the entire lifecycle of your investment. Our fully-integrated Asset Management team handles everything from compliance obligations to construction-monitoring, to reviewing your capital account for tax issues. Above all, we ensure that your investment is optimized and sustainable for the long-term.
We're experienced working through the most challenging situations.
We detect potential issues quickly and partner with you to problem-solve.
At disposition, we help ensure the development's long-term affordability and sustainability.