Joey Castleberry
Senior Director, Investor Relations & Fund Development
Joey Castleberry is a senior director for proprietary and multi-investor fund relations for Enterprise Housing Credit Investments, LLC (EHCI).  She manages ongoing relationships with and raises equity from financial institutions investing in Low-Income Housing Tax Credit funds.  Before transitioning to her current position, Joey was a senior underwriter for EHCI.  Joey joined Enterprise in 2015.
Joey has over 15 years of experience in real estate finance.  Prior to joining Enterprise, Joey underwrote LIHTC transactions for a national syndicator and direct investor.  She previously held project manager positions for non-profit affordable housing developers.  In this capacity she managed financial aspects of development including initial structuring, securing and closing financing, and monitoring projects through construction and stabilization.
Joey has a bachelor's degree in finance from University of Colorado, Boulder.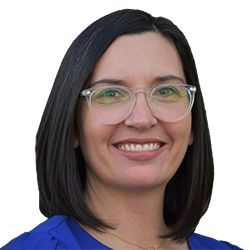 Office Location
Denver
1035 Osage Street
Denver, CO 80204
Capabilities
Low-Income Housing Tax Credit