Anna Zelinsky
VP, Investor Relations
Anna Zelinsky is vice president for investor relations for Enterprise Housing Credit Investments, LLC. She raises equity from and manages ongoing relationships with financial institutions investing in Enterprise's Low Income Housing Tax Credit and conventional equity funds, and supervises overall regulatory compliance and operations for EHCI's broker dealer. Anna has been with Enterprise since 2005. Anna has been with Enterprise since 2005.
Prior to joining Enterprise, Anna worked at National Energy & Gas Transmission, Inc., where she was responsible for portfolio management and lender relations, as well as financial modeling and due diligence for project finance transactions and restructurings. Prior to that, Anna held positions in business development, legislative analysis and international trade.
Anna has an MBA in finance from the University of Chicago, a master's in international studies from the University of Leeds in the United Kingdom and a bachelor's degree in history from Vanderbilt University.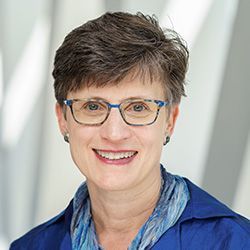 Office Location
Columbia Headquarters
70 Corporate Center
11000 Broken Land Parkway,
Columbia, MD 21044
Capabilities
Low-Income Housing Tax Credit