Dan Cooper
VP, Capital Originations
Dan is the vice president of Capital Originations at Enterprise Housing Credit Investments, LLC, Enterprise's Low-Income Housing Tax Credit syndication business. He has been in the housing credit business for more than 15 years. Prior to joining Enterprise in 2019, he managed syndicator relationships on the Community Development team at Citizens Bank and was responsible for underwriting and closing over $150 million of LIHTC equity per year.
In addition to the Low-Income Housing Tax Credit equity investments, Dan was tasked with sourcing and underwriting non-tax advantaged community development impact investments for the bank. Before he was at Citizens Bank, Dan worked as an asset manager and then as an underwriter for a national Low-Income Housing Tax Credit equity syndicator.
Dan has a bachelor's degree in real estate from the University of Denver and an MBA from Brown University.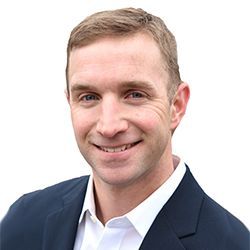 Capabilities
Low-Income Housing Tax Credit