Not being able to provide for your family affects your pride – making the first barrier to getting assistance simply asking for help. Sadly, it is far from the only one.
Housing resource specialist, Yadira Sanchez, and West Denver community connector, Gaby Medina, explained the most common barriers they face while helping those in their communities secure housing assistance. Community members, Angelina Torres Gonzalez, and Gisela Juárez Carreón, also shared the unique barriers they faced and their advice for others seeking assistance.
Yadira Sanchez
Image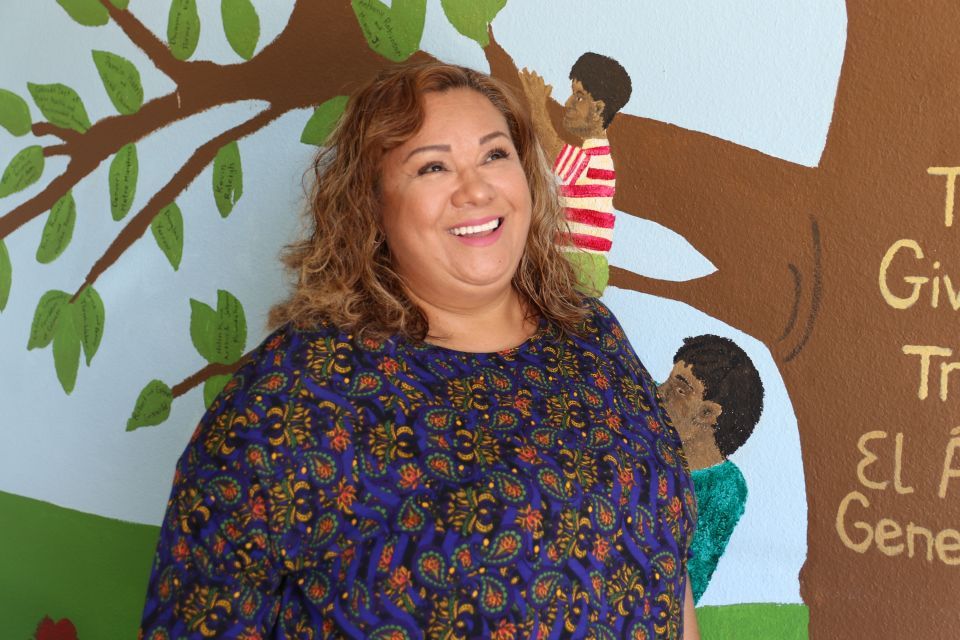 Yadira was born in Mexico, and as a child, she was brought to America where she lived for several years. She returned recently to help her family open a business in Swansea, Colorado. Watching her family being displaced and struggling for stable housing, Yadira found herself becoming an advocate not only for her family but for the community.
The GES Coalition approached Yadira to help counter the increasing displacement in her community. As a housing resource specialist, Yadira helps connect people to resources that stabilize their housing situation. During the pandemic, she became a lifeline to her community – especially for those who were facing discrimination.
Immigration status is the one of the greatest barriers Yadira sees. Many undocumented people are not able to gather the paperwork needed for the application as their documents are expired and they often could not be renewed due to pandemic mandated closures. Other immigrants choose not to take assistance at all, fearing it will negatively impact their immigration status.
Another common barrier Yadira encounters is technology, especially among older and community members with lower incomes. As most rental assistance programs communicate via email, the elderly population struggles to use technology while lower income households lack the appropriate technology to take pictures or submit an application.
Image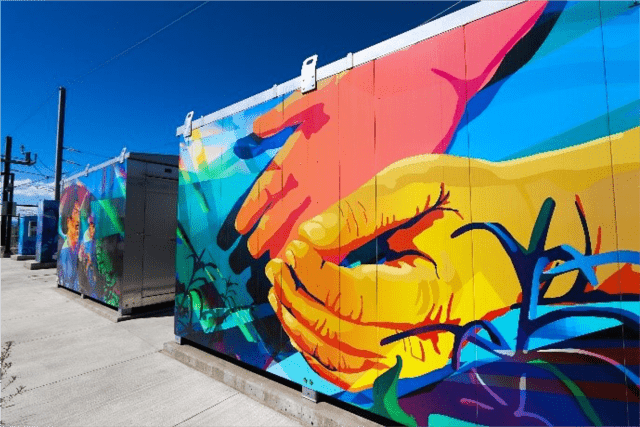 Murals painted in the Globeville, Elyria and Swansea neighborhood.
Once Yadira has helped people secure assistance, her work is not done as some small landlords do not accept the assistance as payment. Landlords see the assistance as a risk, not knowing if they have to pay taxes or bear other perceived consequences tied to the money. Yadira spends a lot of time convincing landlords to accept payments and explaining the programs to them.
Yadira understands how it affects your pride not to be able to provide for your family and that it is shameful for many in her community to seek and accept assistance. She spends a lot of effort convincing people to get assistance, sometimes even operating in secrecy because members of her community do not want to be the face of affordable housing.
Yadira encourages those seeking assistance to come forward because she has seen the impact resources can make on her community. She also encourages better communication, coordination and cooperation between smaller agencies who have navigators and larger agencies who disburse funds to ensure everyone gets the assistance they need.
Angelina Torres Gonzalez
Image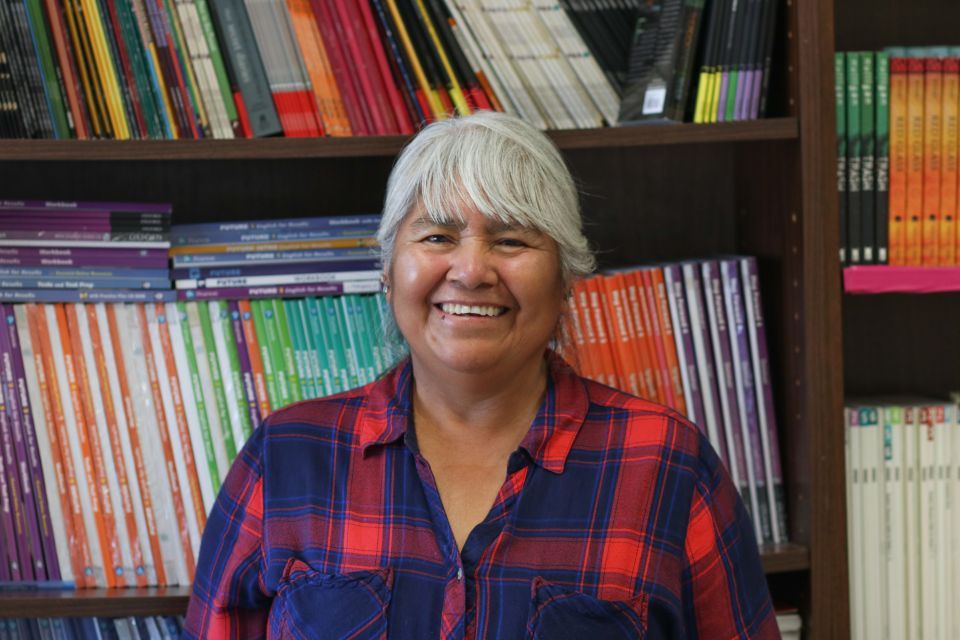 Angelina moved to the U.S. with her daughter in 2006 to live with her partner. Angelina's brother helped her find employment, but she worked in harsh conditions on farms. The work was taxing, and it was far from the city where she wanted to set down roots. After a few years, she was able to relocate but shortly afterward her husband fell ill.
Angelina knew of the GES Coalition, having met a community navigator there when she was going through a tough time after the death of both her parents. Angelina went to GES Coalition for rental assistance, and they helped stabilize the Torees household. This enabled her family to pool their resources and help Angelina's daughter become a homeowner.
Angelina believes renting is a form of instability. Without the resources and the assistance extended by the coalition, Angelina's family would still be renting and facing the unknown. Today, Angelina is a navigator for GES and helps others access resources and educates them on their rights.
Gisela Juárez Carreón
Image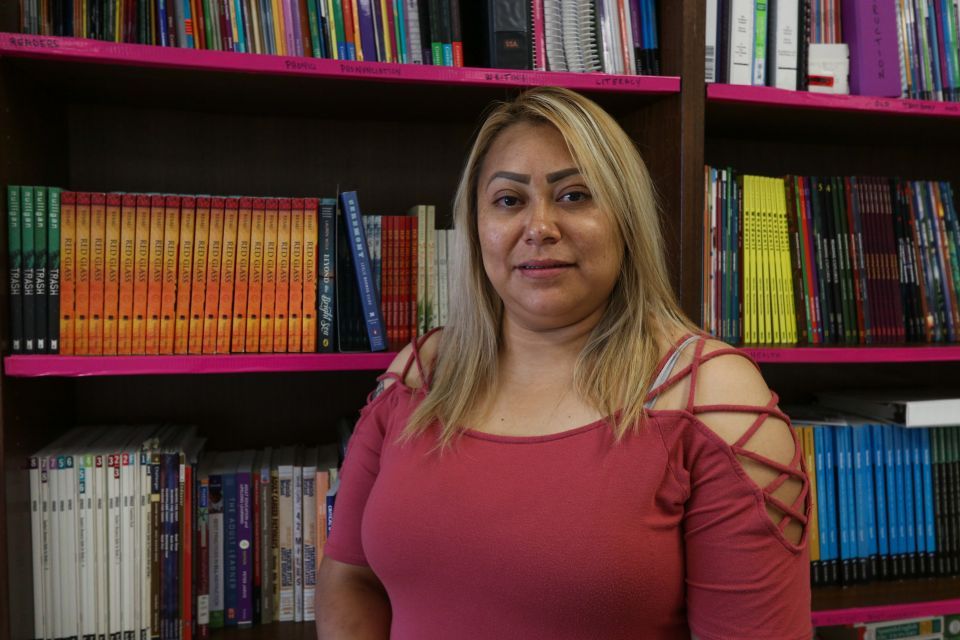 After a breakup, Gisela was left to pay rent all on her own. Shortly afterward, her property owner deeded the property to his sister who immediately increased the rent. The home was in complete squalor, including lack of doors and rotting floors. When Gisela complained about the increased rent for a home in poor condition, the property owner promised to renovate.
Since she could not pay, Gisela sought rental assistance and was approved, but the new property owner would not provide the required documents. Gisela managed to pay the rent on her own and after a few months asked about the renovation. This angered the property owner and she decided to evict Gisela and her family.
Gisela asked the former property owner to intervene, and he was successful in appealing to his sister. He also arranged for the plumbing issues to be fixed and brokered a new rental agreement. But the new agreement required Gisela to pay utility bills for the entire duplex. She requested that the utilities be divided between the two units for fairness. The property owner agreed but did not amend the contract. Gisela did not feel comfortable signing the existing contract, which led to her being served an eviction notice.
Gisela had been looking for another rental, but they all required her to make more than twice the monthly rent. She applied for Section 8 but was told there is an eight-year wait list and that she does not qualify for low-income rentals despite making under $36K per year. Gisela worried she would not find a place for her children and did not know what to do. Thankfully, she connected with Yadira at GES Coalition who helped her access eight months of rental assistance to get back on her feet and move into the new home.
Moving forward, Gisela plans to take full advantage of all available resources to better her family's future. She wants others to know there are resources and not to fear hurting their immigration status. Gisela highly recommends Yadira and the GES Coalition for those seeking assistance.
Irma Diaz
Watch Irma Diaz talk about her experience facing eviction, and how Denver's BuCu West Development Association helps renters like her remain stably housed.