Tonya Plummer joined hundreds of Tribal leaders in Washington, D.C., to identify key pieces to this puzzle: how can Tribes access the right opportunities, financing, and assistance to build sustainable economies and affordable homes for the long term?
"We have this incredible opportunity to work with Tribes to create generational stability and wealth," said Plummer, who is Enterprise's Native American housing director. "We're seeing more investment into Indian Country than ever. It's a new day and time to start putting all the pieces together."
Plummer, an enrolled tribal member of Assiniboine, Sioux, and Cree heritage, underscored the need for increased investment and focus on Indian country, where Native Americans experience a shortage of affordable homes, as well as higher rates of substandard homes and overcrowding.
Plummer also noted that affordable housing is less of a priority when people are advocating for basic needs, such as water, sewer, and basic infrastructure. When Tribes signed treaties with the federal government, she said, treaty rights included land management, education, and health care. "Housing was not a treaty right, yet we know it's a cornerstone to reviving tribal economies and a key part of providing stability for families to remain in community within reservation lands, to keep their culture, languages, and ceremonies alive."
Plummer took a moment to speak with us between sessions at the White House Tribal Nations Summit, where the Department of Interior and Enterprise unveiled a multi-year agreement for Enterprise to support affordable housing, community development and homeownership within Tribal communities.
Image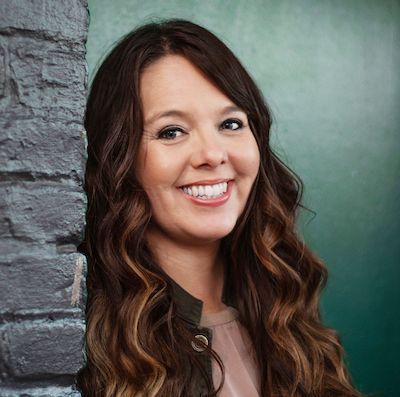 Tell us about the significance of this summit:
It's an incredible honor to be here with this many Tribal leaders to improve the outlook for affordable housing in Indian Country. Some might say these types of events are "checking the box," but it's significant because this is the first time in six years that this kind of group has come together at the White House.
It's important to note the summit is touching on everything needed to support the nation-to-nation relationship with the federal government to honor the treaties and restore Tribal communities.
This is a watershed moment for Indian Country where we have new infusions of capital that were never there before so Tribes can think in fresh ways about what they can do to meet the needs of their communities.
The Department of Interior unveiled a partnership with Enterprise at the summit. Why is this important and what are next steps?
This is very well-timed given the amount of funding and focus right now on Native housing. As the long-operating national intermediary working with tribes, tribal housing authorities, and Native nonprofits, Enterprise is well-positioned to help Tribes understand and access resources related to affordable housing and community development. Tribes now have a lot of pieces of the puzzle that have never been laid out before, and we're in a good position to finally be able to be a part of pulling it all together.
It's notable that this is only one agreement of many with a number of key partners as DOI and Native Americans in Philanthropy launch the Office of Strategic Partnerships, and work closely with the White House Council on Native American Affairs.
As we begin to honor the agreement and start the work, we plan to first listen intently to the needs of Tribes and Tribal organizations. Then, we'll analyze and assess before making recommendations. What are Tribes doing right now and where are the resources? Which public-private partnerships are working well and where can we make improvements?
The federal government often functions in silos, with USDA, HUD and the VA all offering different products. Very few have culturally focused outreach, and navigating the labyrinth of potential resources, and all the corresponding regulations that accompany them, can be overwhelming. Tribes are trying to see where they can find the best products, and where they might find traps in which they might be asked to sign off on tribal sovereignty.
What are the biggest opportunities now to bring more affordable housing to Indian country?
There are so many new opportunities right now for economic development and housing. But as one Tribal leader said, "It's great the government is doing this, but we need help in understanding how to access these dollars."
As we engage with tribes, we'll be looking out for who needs this technical expertise, and who doesn't. We'll be there to fill the gaps with a servant's perspective so we can be a responsive thought partner and honor Tribal sovereignty. This is a chance for tribes to catch up and build their communities in ways they want to build them.
What are the biggest hurdles and challenges that remain?
The needs are so vast and so deep. We can't start the discussion just talking about construction or mortgage finance. We need to talk about water, sewer, building out basic infrastructure, zoning codes, and building legal infrastructure to support home finance. Tribes are having to learn the language of development and finance.
It's also important to realize there is a notable lack of awareness in this country about the disparity in services, resources, and investment in Indian Country. A lot of reservations and rural lands are entirely separate economies. There is a general lack of understanding of Indian Country and the specific political barriers that exist for tribes to progress.
What makes you hopeful?
Despite all the efforts to exterminate and do away with Native populations, we have been resilient all these years. It's clear – especially at an event like this one – that tribes are still here with strong leadership, and they are digging deep to provide for their communities.