As a senior program officer, Marlene Salazar will support our programmatic and technical assistance work for the Affordable Housing and Sustainable Communities (AHSC) program, a signature program in the State of California that funds housing and transportation projects that reduce greenhouse gas emissions.  
Image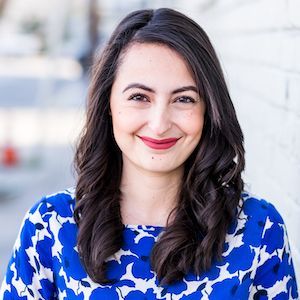 Marlene recently worked as a senior planner at Alta Planning and Design where she focused on the intersection of urban planning and community economic development with an emphasis on active transportation planning, land use, and social equity. 
In this role, she also assisted in the development of 17 applications for the AHSC program for the city of Los Angeles, 14 of which were awarded a total of $296 million for housing and transportation projects.
Marlene received her master's in Urban and Regional Planning from UCLA, where she focused on inclusive outreach tactics and community economic development.
Fun Fact: When Marlene was 7 years old, she wrote a song with her dad.