On her first day in office, Los Angeles Mayor Karen Bass announced a state of emergency on homelessness and days later launched "Inside Safe" to move people from tent encampments to housing. 
Jimar Wilson, Enterprise's vice president and market leader for Southern California, finds this swift action and renewed investment encouraging. Still, he recognizes there are no quick or easy fixes to his hometown's affordable housing and homelessness crisis. 
California's housing woes play out each day on the streets of its major urban centers – the state has the largest homeless population in the U.S., and Los Angeles County counts the most unhoused people within California.
We spoke with Wilson recently about the root causes of L.A.'s housing and homelessness crisis, recent actions in the new mayor's first weeks in office, and Enterprise's approach to building and preserving affordable homes in the City of Angels.
Image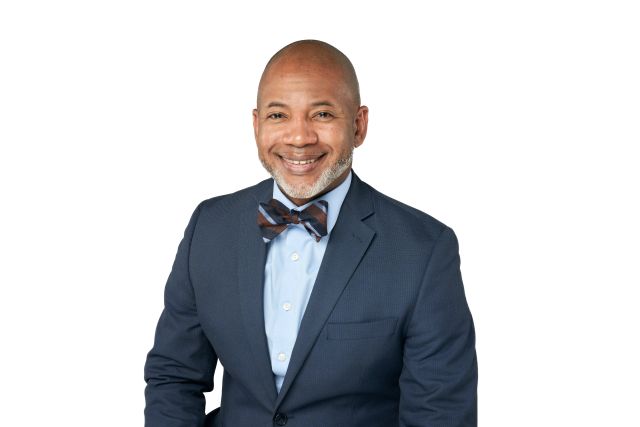 How would you characterize the housing affordability crisis in the Los Angeles area?
There's no doubt that we have a big housing affordability crisis here. First, low-income communities are spending way too much of their income on housing. Then, there is a lack of housing, support, and tenant protections, as well as a lack of focus on preserving existing affordable housing stock that we do have. All of this is combined with the challenges that make it so hard to build new affordable housing. People on the receiving end are really suffering. I think personally about it all the time – I think about my family, the community I live in, and people who I grew up with in South L.A.
The affordable housing crisis didn't happen overnight – it stems from many years of disinvestment and lack of dedicated focus to address this problem. We're focused on making a difference and there have been some wins. At the same time, the situation has been getting worse with people continuing to fall into homelessness. The pandemic exacerbated the problems, but many of these issues were there before with a lot of people just not being able to keep up with the cost of living. The focus from local leadership and with our new mayor is very encouraging.
What you describe sounds like what we're seeing in other parts of the country including the San Francisco Bay Area. What's different about the L.A. region?
We can obviously look to the sheer size. In Los Angeles County alone there are 88 cities and more than 12 million people – that's a lot to coordinate. More specifically, I think we experience more fractured leadership here given all the disparate land use decisions across the 88 cities.  And by the most recent homeless count, the regional counts dwarf all other communities in California. What is also striking is the high percentage – 70% – of homeless who are unsheltered. Lastly, here we have challenging city/county joint power authority structure with Los Angeles Homeless Services Authority to effectively lead and govern on homelessness.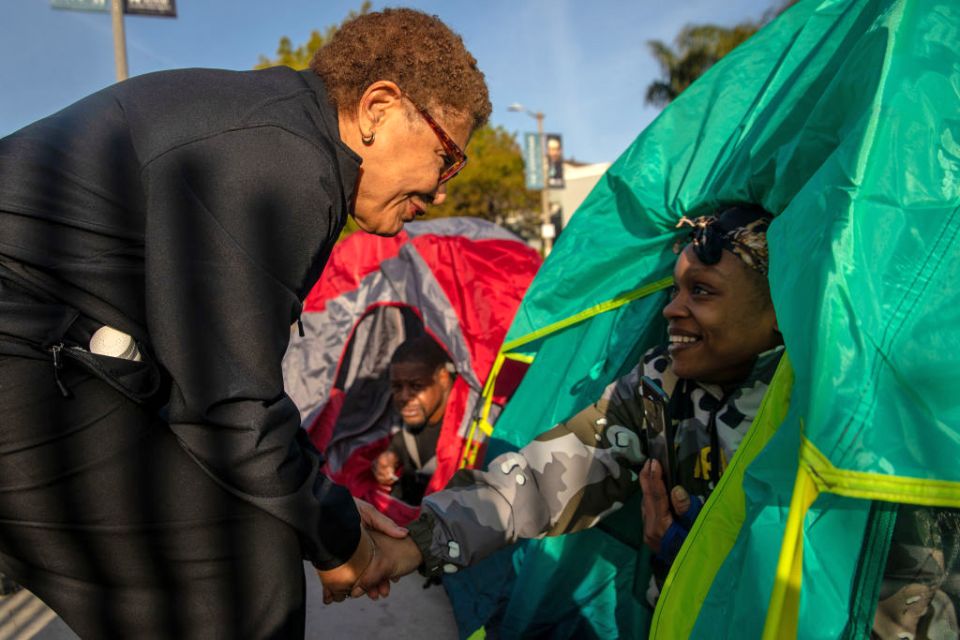 What needs to happen now to ensure success for Mayor Bass and these recent moves to address the city's homelessness crisis?
I'm excited and encouraged by these swift moves so far, and I want to make sure we at Enterprise align our goals and capacities with the Mayor's Office. For the longer term, a lot will stem from having a steady hand and the political will to see things through. 
The state of emergency was a great step. We know at Enterprise that the issues and solutions are multi-faceted. When voters passed Proposition HHH in 2016 – a $1.2 billion bond measure that aimed to allow construction of 8-10,000 affordable homes – this included funding and capital sources to build permanent supportive housing. We realize now that we need more money than that to have a significant, long-term impact. 
We need to look at how projects are permitted so we can facilitate the path to building more affordable housing. We also need to look at how people can get access to housing. Today, if someone applies for housing, the process can take six months, where it should normally take two to three weeks. It's encouraging that Mayor Bass has taken action to address bottlenecks by taking steps to improve the existing system. This will allow housing providers to use their expertise to speed up the process.
People are not on the streets because they are all suffering from serious mental illness and don't want to be housed. They want to be housed, but our placement system has not been working well enough to sufficiently match our interventions with their needs and desires.
What is Enterprise doing to keep preserving L.A.'s housing stock?
Our work here has been focused on the challenges and opportunities related to preserving permanent supportive housing, looking at properties facing financial, physical, and affordability risk. A lot of the operators have been surviving on a shoestring budget to provide upgrades, address rising costs like those related to security, and meet increasing supportive services demands associated with serving high acuity households. So, we've been making recommendations for new policy changes and funding solutions that can provide support to these operators to improve the quality of life for residents and keep the units online for another generation of use.
There's a lot of deferred maintenance for affordable housing and subsidized housing, especially permanent supportive housing with all of its wear and tear, and because of that, we often see living conditions that can be improved through some reinvestment. We've been beating this drum for several years and it's only been in the past year or so that we're seeing elected officials and public agencies talk about preservation, in addition to the traditional focus on new construction. 
The L.A. City Council recently voted to extend eviction protections. Can these types of actions prevent an increase in homelessness?
I'm happy that these protections are in place. I see tenant protections as central to addressing the affordable housing crisis. However, property owners have been vocal about their challenges, and we agree they also need support. We've been working in partnership with the Chan Zuckerberg Initiative and a local nonprofit housing provider, Coalition for Responsible Community Development, to support local property owners in South L.A. 
Through this pilot program, we helped close to 60 property owners collect back rent that was due to them, while also helping them address deferred maintenance issues and legal support related to tenants. They also agreed that they would not evict anyone during a certain period, and that if anyone wanted to sell, they would have first right of refusal to ensure that the property remained in local hands. Research shows that tenants fare better with local owners than with the larger, institutional owners.
Tell us about other Enterprise priorities in the year ahead?
We're centered on affordable housing production, preservation, and homelessness challenges. We're touching that work through research and policy wins. We will continue to partner with front line organizations that are doing this work. We're helping by convening working groups and academies that focus on everything from permanent supportive housing to the city's new decarbonization mandate. At the same time, we're focused on national priorities such as making sure that there is support and opportunity for housing providers and developers of color, who have been historically marginalized.
What can others around the country learn from the L.A. situation? What gives you hope?
You need to have patience and stay the course. The political winds are always changing, funding sources come and go, administrators come and go, and community groups change priorities. We know there's a long game that includes making shifts at times with advocacy, research needs, and taking that research to educate legislators. 
A lot of daunting issues come our way and are dominating our public discourse, whether we're talking about affordable housing, racial equity, or educational opportunity. My north star is having hope each day. Having good people around me who are headed in the same direction is encouraging. It's easy to want to throw your hands up. It's important to celebrate our small wins because those can and do add up – celebrate and then get right back to work, of course.
L.A. By the Numbers