For 175 years, Atlanta's First United Methodist Church has witnessed the extraordinary growth of downtown Atlanta. 
The high rises that surround this place of worship are a testament to the city's development activity, but also to the simultaneous rise in the cost of living, especially for low- and moderate-income families. From 2014 to 2019, rents in Atlanta rose 24 percent.
Perhaps then there was no better place for us to gather than at this historic church – joined by its pastor Rev. Jasmine R. Smothers, the mayor of Atlanta Andre Dickens, our partners at Wells Fargo and local faith leaders – to announce the nationwide expansion of our Faith-Based Development Initiative (FBDI) that helps churches like First United Methodist take underutilized or underdeveloped property and turn it into affordable homes and community spaces.
As I can tell you from my own experience, divinity school gives you an education in topics like pastoral care and homiletics, but few seminaries offer classes in real estate development. 
Houses of worship control tens of thousands of acres of land, often in high-value metro areas where rents are skyrocketing and the demand for more affordable housing is acute. As anchors of their communities, many faith leaders know their house of worship's underutilized land could be more impactful in meeting community needs.
But rarely do they have the resources or technical expertise to turn that land into safe, affordable and healthy homes. 
Building Partnerships with Houses of Worship
Since 2006, Enterprise's FBDI has partnered with faith leaders to give them the tools they need to make informed decisions as they navigate the development process. Our partnerships in the Mid-Atlantic region have yielded 1,500 affordable homes with more on the way.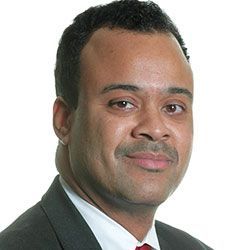 We help faith-based organizations make the critical go or no-go decision, and if they do decide to proceed, we provide technical and financial resources to ensure houses of worship are making smart moves for their congregations and their communities.
Now, with $8.5 million in support from Wells Fargo, we're ready to go national.
Atlanta will be a starting point. Over five years, we'll work with 15 faith-based organizations in Georgia's capital to create some 1,000 affordable homes.
As we expand the program nationwide, we'll be looking at a total of 6,000 new, affordable homes in communities that are in desperate need of investment. 
And the need is desperate.
Atlanta has a shortage of anywhere from 20,000 to 25,000 affordable homes. Nationwide, the country has a deficit of some 7 million affordable, available rental homes; there are just 37 affordable homes for every 100 extremely low-income renter households.
Few know the heartache of unaffordability better than faith leaders who counsel and comfort the families who can barely make rent; who have to decide between paying for health care and paying for housing; who struggle to provide for their kids amid rising housing costs and now record-breaking inflation.
It can take years for a faith-based organization to convert an empty parking lot or a vacant building into new, affordable homes. But with the right tools and resources, it can be done. We've walked alongside dozens of churches who've made the decision to turn their property into engines of opportunity and prosperity.
We know that across this country, faith leaders can lead the way in making more homes for more people. 
Enterprise looks forward to continued collaboration with houses of worship and the development industry partners who will work with them to make our shared vision a reality.