A busy 10-lane interstate highway – I-20 – cuts a horizontal line through the city of Atlanta, a reminder of historical segregation and racial disparities in the region. 
While the highway is a visible reminder, economic and social systems in place for years have also created inequities in access and opportunity, said Meaghan Vlkovic, Enterprise's vice president and market leader for the Southeast region.
Most recently, policy proposals by Atlanta housing advocates call for shifting the balance of power between renters and property owners by strengthening tenant protections and creating city-funded legal clinics and tenant advocacy programs.
"I'm encouraged that leaders in both public and private spheres are leaning into equitable strategies for affordable housing and community development," Vlkovic said.
Vlkovic, who started her career at Enterprise in the New York market and has led the Southeast region for the past 13 years, spoke to us recently about her team's efforts to bridge divides by advocating for a more equitable housing system and affordable housing preservation and development in Georgia, Florida, and the broader Southeast region.
Tell us about housing affordability right now in the greater metro Atlanta area.
The need for affordable housing is much greater than our supply. If you look at the past decade in metro Atlanta, rents have increased significantly while incomes have remained stagnant, creating a housing cost burden for many families. At the same time, we're losing more affordable housing stock every year to either the market or expiring restrictions at a greater pace than we can build or preserve. 
"Rents increase here at any rate the property owner desires," said Vlkovic. "That presents housing stability challenges for families in the Southeast."
Over the last few years, we've also begun to hear that the corporate sector and companies are struggling to recruit and retain their workforces because of a lack of affordable housing options. Resources to build and preserve affordable housing are not sufficient, and with construction costs increasing over the past few years and the recent interest rate hikes, we are beginning to see a steady need for additional subsidy to fill gaps on affordable and mixed-income deals.
Image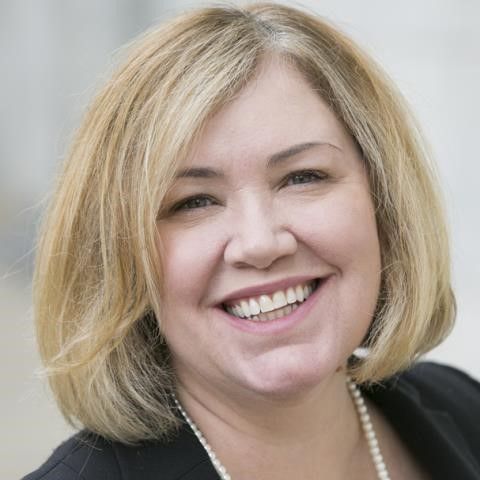 Recent news reports have put a spotlight on the rise in corporate-owned single family rental properties in metro Atlanta. How is this trend connected to rising housing costs and the exclusion of Black households from the homeownership market?
It's true that we've seen a significant growth in corporate purchasing of single-family rentals. Home buyers can't compete with cash offers and rising interest rates affect homebuyers seeking mortgages more than investors. And, in many cases families are turning to alternative, riskier, home financing options such as rent-to-own or contract for deed.
Supply chain and labor challenges are affecting housing, and we're also seeing the continued impacts of exclusionary zoning, which has made starter home construction more difficult.
Overall, we see a significant gap between white and Black homeowners, in terms of equitable opportunities. 
Appraisal bias is well documented for BIPOC households, who also are more vulnerable to predatory lending practices. Trends in the region show that the population in terms of BIPOC families is growing, so it's critical that we increase pathways for homeownership.
What is Enterprise doing to address these disparities?
Enterprise is supporting BIPOC homeownership in Atlanta by participating in the Wealth Opportunities Realized Through Homeownership program, a collaborative known as "WORTH" led by the Community Foundation for Greater Atlanta along with many other Atlanta based partners. We're also providing capital for development as well as maximizing access to available resources in the market through the HouseATL Funders Collective of public, private, and philanthropic investors. Enterprise Southeast is also supporting BIPOC developers through our national Equitable Path Forward program, providing lines of credit to support business development and activate real estate pipeline.
What do you see as the biggest housing policy issues you are facing right now in Georgia and more broadly in the Southeast market?
Tenant protections and affordable housing resources are top policy priorities for us. For tenant protections, the team in the Southeast has been focused on a statewide requirement for tenants to receive a written notice before a landlord can file for an eviction. We're hopeful the bill, HB404, which provides warranty of habitability, a security deposit cap and requires a written notice to cure, will pass and provide the first tenant protection Without this written notice and time to cure prior to a landlord filing, tenants face unwarranted eviction filings on their records which presents future challenges for housing stability. 
We know that many property owners don't accept housing vouchers as rental assistance, which has been a problem not only for families relocating but also for our homeless seeking housing using vouchers. We'll be leaning into ways to solve for source of income discrimination locally and statewide in Georgia. 
Homelessness is a growing concern here in the Atlanta area. Over the past few years, undesirable legislation to promote homeless encampments such as SB62 has come up and gained traction. This bill seeks to route existing resources to operate encampments along with policy that would criminalize homelessness, rather than a housing first approach.  We continue to advocate those resources be invested in supportive housing and homeless diversion services as more permanent solutions.
What is Enterprise doing right now to preserve and improve the housing stock in your area?
Preservation of affordable housing is a priority for us. Our Preservation team, led by senior director, Sara Haas, is assessing data related to expiring multifamily properties and small multifamily buildings, working with partners on the ground to develop a proactive plan for preservation. The data tells us that thousands of affordable units in metro Atlanta could expire in the next five years, resulting in the potential loss of affordability. Proactive preservation of multifamily affordable properties requires competing with the market. Our office is working closely with Enterprise's capital team to leverage its preservation equity and lending to support for proactive preservation strategies in the Southeast. 
The team also worked with a number of Enterprise divisions, including our Advisors team, to create a national preservation toolkit to equip affordable housing developers and providers with best practices and guidance to acquire, rehabilitate, and preserve the long-term affordability of homes in small- to medium-multifamily properties. 
We recently worked with Enterprise's Rural Communities team to launch the Southeast Rural Preservation Academy, supporting nonprofits and public housing authorities with training and technical assistance for preservation of rural multifamily housing stock in Georgia. 
Image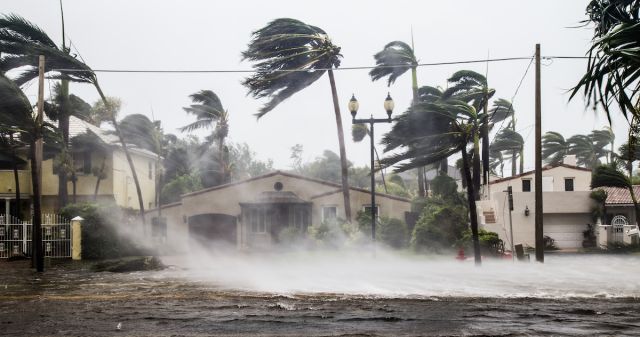 What are the challenges and opportunities for Enterprise related to climate change and housing in the Southeast? What kinds of innovations are you seeing and what's needed?
Climate change is affecting the entire region, but we've focused on South Florida to start. Our team implemented Keep Safe Florida, which is a system to help affordable housing owners in the Miami, Orlando, and Tampa regions with the tools and resources to assess their properties for improvements that could protect families faced with the threats of climate change and natural disasters. We've also worked with the Enterprise's Building Resilient Futures program focused more broadly on helping the housing sector with Climate Resilience Academies to learn how to adapt to and mitigate the harmful effects of climate change. 
Last year, Enterprise launched the Southeast Faith-based Development Initiative cohort – 16 houses of worship in Atlanta and seven in South Florida. Can you talk about the significance of this initiative and what your goals and hopes are?
Our Southeast Faith Based Development Initiative (FBDI), led here by our director, Tim Block, is part of a national program created with lessons learned from the successful program first started out of Enterprise's Mid-Atlantic market. Houses of worship that own land and are willing to partner on the development of affordable housing can have significant impact on increasing affordable housing supply. 
The Southeast FBDI program provides houses of worship the knowledge and tools to develop underutilized land into affordable homes and community facilities. Grant funding and access to Enterprise capital products help the houses of worship advance their projects from vision to completion. The first two academies in Atlanta and South Florida are just wrapping up and market and feasibility studies conducted by the cohort members are being initiated. The Southeast team is exploring expansion into other parts of the region to continue to build a pipeline of faith-based development opportunities. 
You've been working at Enterprise for 16 years. What motivates you to remain committed to this work?
I've been in the affordable housing industry for more than 30 years, and it's Enterprise's mission and the collaborative culture to work together with public and private partners and communities in need toward solutions that keeps me motivated. 
We've been working on making the case to increase state resources available for the preservation and new development of affordable multifamily and homeownership. I'm hopeful about recent political will in Georgia to address the lack of affordable housing for its workforce. 
Enterprise's multiple market platform allows us to implement programming, learn, and share lessons and successful practices across the country. Jim Rouse, Enterprise's founder, used to say, "What ought to be, can be with the will to make it so," and I truly believe that to be the case.