We are thrilled to celebrate with all our partners and housing champions in Sacramento the enormous wins coming out of this legislative cycle. The California Legislature has passed and Gov. Gavin Newsom has signed critical affordable housing legislation this year from streamlining development to unlocking local resources to strengthening tenant protections.
All of our legislative wins this year are the result of incredible partnerships and coalitions, without whom this would not have been possible. In total, Enterprise supported 15 bills, of which nine advanced through the session and four became two-year bills. This year illustrates enormous progress by the legislature, and while we continue to look ahead to the work left to do, we are proud to celebrate these successes.  
Empowering BAHFA & Setting the Stage for the Regional Housing Bond (AB 1319) 
Enterprise is proud to have co-sponsored AB 1319 authored by Assemblymember Buffy Wicks, which makes important improvements to the enabling legislation for the Bay Area Housing Finance Authority (BAHFA). With this bill signed into law, BAHFA will be better able to fulfill its original purpose, and we have set the stage for a $10 to $20 billion Bay Area affordable housing bond in November 2024.
We have been co-leading the campaign effort as a part of the Bay Area Housing for All Coalition, including co-sponsoring AB 1319 alongside the Metropolitan Transportation Commission, the Associations of Bay Area Governments, and the Nonprofit Housing Association of Northern California. Learn more and endorse the regional affordable housing bond campaign today. 
Unlocking Local Resources for Affordable Housing (ACA 1)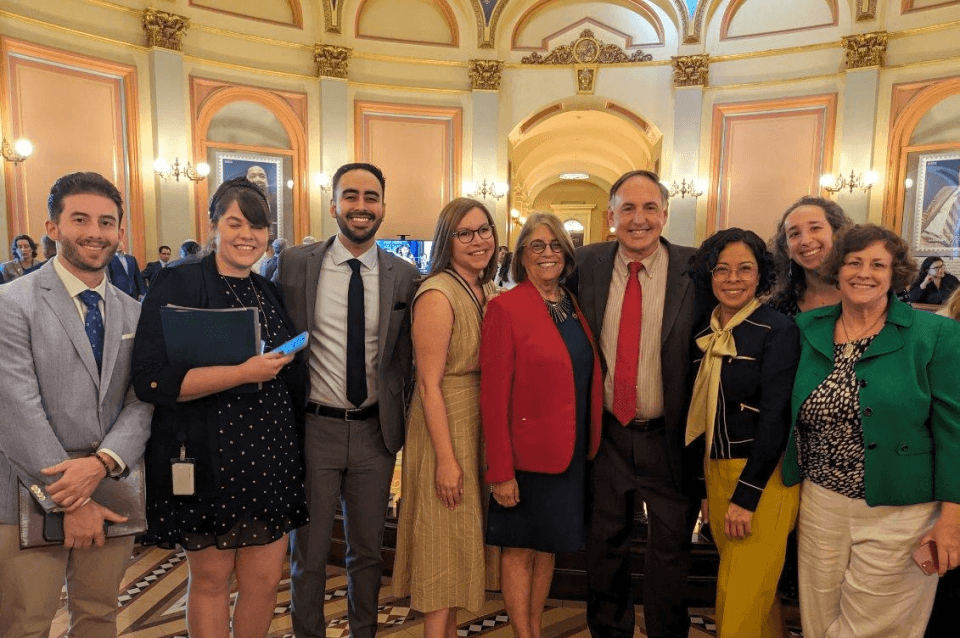 Image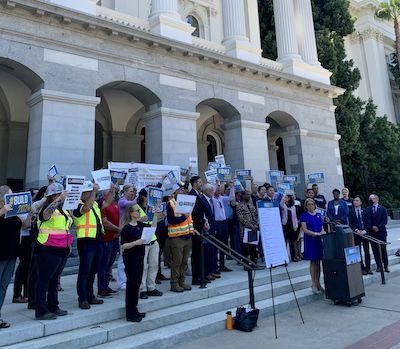 One of the major victories for affordable housing in California is the constitutional amendment, ACA 1, passed by the legislature in September and heading to voters on the November 2024 ballot. If approved by voters, ACA 1 would lower the voter threshold for communities to pass local affordable housing and infrastructure bonds and special taxes from two-thirds to 55%, thereby empowering voters in communities to address their local affordable housing and homelessness needs.
We are proud to have partnered with Assembly Speaker pro Tempore Aguiar-Curry on this critical measure and to have worked alongside a powerful coalition comprised of partners across the state for this historic win. The passage of this constitutional amendment through the legislature reflects the power of coalitions and demonstrates how many people are willing to act to gain more resources for affordable housing.
Let's extend this victory to the November 2024 ballot. More information is to follow in the coming months on how you can help pass this important measure.  
Yes in God's Back Yard (SB 4) 
Another big victory is the passage of SB 4: Housing Production on Religious Properties, which makes creating affordable homes easier. Authored by Sen. Scott Wiener, this bill would facilitate a streamlined, by-right process for religious organizations and nonprofit colleges to build affordable housing on their property regardless of local zoning restrictions.
As indicated in new research by the Terner Center, SB 4 would open over 171,000 acres for affordable housing, of which half is located in higher opportunity areas, and a significant portion is located near high-quality transit stations. Now that this bill has been signed into law, we're looking ahead to help support faith-based institutions and nonprofit colleges to realize the goals of producing more affordable housing on their property.  
Impactful Policies to Advance Affordability and Prevent Evictions 
The following bills have also played a critical role in advancing solutions for affordable housing and unlocking financing opportunities across California. Furthermore, these bills meaningfully further Enterprise's policy priorities focusing on affordable housing production and preservation, and securing resources at the state and regional level to support affordable housing, homelessness prevention, and anti-displacement. These bills have all been signed into law by Gov. Newsom. 
Looking Ahead and Continued Advocacy Efforts 
In addition to these wins, several key bills will continue through the legislature next year. These bills would still play a key role in unlocking resources for affordable housing and will require continued persistence and support from individuals and advocacy organizations across California to ensure they can pass through the legislature.
Key two-year bills include:
SB 225, authored by Sen. Anna Caballero, would create the Community Anti-Displacement and Preservation Program
AB 1657, authored by Assemblymember Buffy Wicks to put a statewide affordable housing bond on the ballot
AB 1053, authored by Assemblymember Jesse Gabriel, would save time and costs for new development by allowing the California Department of Housing and Community Development (HCD) to provide financing to developers during the construction period
Enterprise is proud to have played a role in moving these bills forward and will continue to advocate for and work on these in the next year. Stay tuned for ways to help advance these bills so that they pass through next year's legislative cycle.  
Importantly, two of Enterprise's priority bills were vetoed by Gov. Newsom this year.
SB 18, authored by Sen. Mike McGuire, would have created the first-ever Tribal Housing Grant Program to fund much-needed affordable, and sustainable homes for low- and moderate-income tribal members and non-Native employees of tribal governments. SB 18 was written in a manner that respects and acknowledges Tribal sovereignty and cultural heritage. View the governor's veto message here.  
AB 1085, authored by Assemblymember Brian Maienschein, would have required the Department of Health Care Services to seek any necessary federal approvals for a Medi-Cal benefit to cover housing support services. Under the bill, a Medi-Cal beneficiary would be eligible for housing services if they either experience homelessness or are at risk of homelessness, including housing transition and navigation services, housing deposits, and housing tenancy and sustaining services. View the governor's veto message here.
We are committed to continuing to pursue these important policies in the coming years both through legislation and necessary budget advocacy.  
Overall, Enterprise is grateful for and appreciative to all the amazing partners and coalitions that were a part of this year's legislative cycle and who continuously help advance affordable housing policy. The successes should be celebrated as these victories reflect the desire to provide affordable housing to all and serve to remind us of the power of persistence, the power in numbers and coalition building, and the power that comes from investing in and advancing equitable solutions.  
Let us use these victories to start 2024 off strong and continue to advocate for resources, demand even greater change, and inspire more people to join these efforts.  
For more information on our legislative efforts in California, contact Justine Marcus.