Forty-two semi-finalists participated in Round 2 of the Housing Affordability Breakthrough Challenge. Each had the opportunity to share more details about their implementation-ready innovation through a brief video interview and second, more in-depth application.
We thank all the teams who have competed thus far. And we celebrate your drive, leadership, and commitment to housing affordability solutions.
Here are the 16 finalists and their innovations across the three focus areas advancing to Round 3 and the final pitch competition. Congratulations, finalists!
Construction
Image

Eden Housing
California
"Investments in ADUs for Accelerated Affordable Housing Production"
Generate
Image

National
"Generate: A Digital Platform to Accelerate the Deployment of Mass Timber Affordable Housing"
Hydronic Shell Technologies
Image

Ill., Mass., N.J., N.Y., Pa.
"Thinking Outside the Box for More Sustainable and Healthy Affordable Housing"
Module Design 
Image

Md., Pa., Va., Washington, D.C.
---
Financing
Image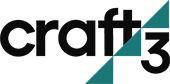 Craft3
Oregon, Washington
"Accelerating ADUs for Affordable Housing"
Grounded Solutions Network
Image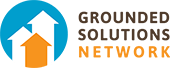 Fla., Ga., N.C., Texas
"Homes for the Future Fund"
Hope Enterprise Corporation
Image

Alabama, Mississippi
"Securing Homeownership through Expiring LIHTC Developments"
Richmond Neighborhood Housing Services
Image

California
"Restoring Neighborhoods in the East Bay"
Image

St. Bernard Project
Florida
"Recovery Acceleration Fund"
Image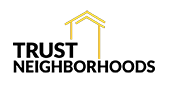 Trust Neighborhoods
National (Calif., Colo., Kan., Md., Mass., Mo., Mont., N.C., Utah)
"The Mixed-Income Neighborhood Trust" 
---
Access and Resident Support
Image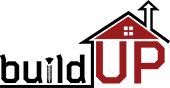 Build UP
Alabama
"Build Up Birmingham and Beyond"
Connective
Image

Texas
"Connective Disaster Hub: The Disaster Recovery System Built for Our Climate Futures"
HomeStart
Image

Mass., Ohio, Texas
"The Renew Collaborative"
The Kelsey
Image

National (Ala., Calif., Colo., Conn., Ill., Md., Mass.)
"Advancing Disability-Forward, Accessible, and Inclusive Housing Innovations" 
Image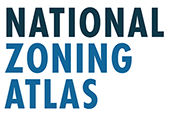 National Zoning Atlas
National
"National Zoning Atlas"
Tlingit Haida Regional Housing Authority
Image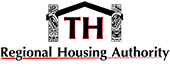 Alaska
"Success Starts With Me Home Ownership Program"