Finalists in the 2023 Housing Affordability Breakthrough Challenge will present their innovations during a live pitch competition this October at the National Building Museum in Washington, D.C.
The 16 finalists will pitch before a panel of 11 judges who represent a deep bench of housing affordability and community development talent and expertise. The judges will have the opportunity to ask questions after each 10-minute pitch. Following the pitch competition, the judges will determine the cohort of 2023 Breakthrough Challenge winners.
---
Meet the Judges
Image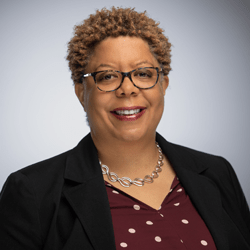 Peggy Bailey
Vice President for Housing and Income Security
Center on Budget and Policy Priorities
Peggy Bailey leads the Center on Budget and Policy Priorities' work to protect and expand access to affordable housing, improve states' Temporary Assistance for Needy Families (TANF) and child support programs, and expand employment opportunities to housing and cash assistance recipients. 
Throughout her career, Bailey has helped build connections between the housing community and health, nutrition, child welfare, and other systems of care, amid growing recognition that access to stable, affordable housing is a necessary foundation that enables people with low incomes to meet other basic needs and to make progress toward achieving their hopes and dreams. Prior to rejoining the Center in 2022, Bailey served in the Biden/Harris administration as the senior advisor on Rental Assistance to HUD Secretary Marcia L. Fudge. 
---
Image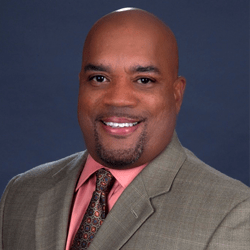 Chuck Bishop
Senior Vice President | Head of Diverse Segments
Wells Fargo Home Lending
Wells Fargo & Company
A 30-year veteran of the financial services industry, Chuck Bishop's experience includes 25 years of extensive focus on diverse segments, fair lending, the Community Reinvestment Act, and more. As the head of Diverse Segments for Wells Fargo Home Lending, Bishop leads the business strategy for all production channels to increase opportunities for low-to-moderate income and multicultural homeowners and buyers. His role includes responsibility for designing production and implementation tactics for the aggregation and production of CRA-eligible businesses in bank markets.
Bishop's success has been recognized across the industry, including receipt of the Freddie Mac Home Possible RISE award consecutively from 2017 through 2020, and serving on the Freddie Mac Affordable Housing Council. He has also been honored as a Premier Partner for diversity by the Mortgage Bankers Association.
---
Image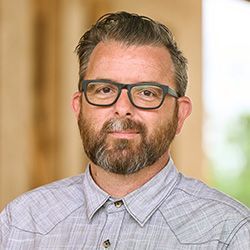 Benje Feehan
Executive Director
buildingcommunityWORKSHOP
Benje Feehan is an architect, artist, and educator. His work focuses on the union of creative practices and a deep understanding of place to dismantle systemic injustices evident in the built environment. As executive director of buildingcommunityWORKSHOP, Feehan is responsible for leading [bc] into its next season of design justice through community engagement.
Feehan has worked with residents and clients to design and construct socially and environmentally responsible architectural solutions to some of our cities' most pressing issues. This work has been recognized with numerous awards and honors, including LEED platinum certifications, multiple AIA design awards, national AIA/HUD design awards, and the Rudy Bruner Silver Medal. In 2020, [bc] and partner cdcb won the 2020 Housing Affordability Breakthrough Challenge for their MiCASiTA construction innovation.  
---
Image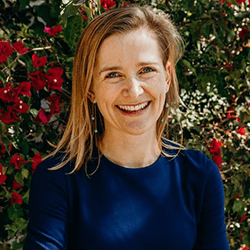 Rebecca Foster
Chief Executive Officer
San Francisco Housing Accelerator Fund
Rebecca Foster is the founding chief executive officer of the San Francisco Housing Accelerator Fund, a public-private partnership that provides powerful new tools to improve the delivery of affordable housing. Since 2017, the fund has invested over $400 million in housing preservation and development projects throughout San Francisco and the Bay Area, supporting over 2,000 permanently affordable homes for residents vulnerable to displacement and homelessness. Previously, Foster served as an advisor to the late San Francisco Mayor Ed Lee, and before that as a vice president at Goldman Sachs, where she raised capital for local governments, universities, nonprofits, and utilities around the country.
Foster was appointed to the board of directors of the California Housing Partnership Corporation by Governor Gavin Newsom and to San Francisco's Affordable Housing Leadership Council by Mayor London Breed.  
---
Image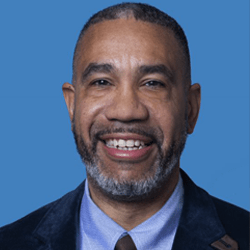 Kirk Goodrich
President
Monadnock Development
Kirk Goodrich brings over 30 years' experience to his leadership of Monadnock Development, which has acquired or developed close to 50 developments with 9,000 homes over the last decade. He gained early experience leading Enterprise's Low-Income Housing Tax Credit work in the New York market, overseeing the financing of 12,000 apartments and $1 billion in investments.
Goodrich is co-host and co-executive producer, with Rafael Cestero, of The Housing Problem Podcast.  He is producing a feature-length documentary on the history and success of the Nehemiah Homeownership Program in Brooklyn, New York. Goodrich serves on the executive committee of the board of the Citizens Housing & Planning Council, and is past chair and current vice chair of the New York State Association for Affordable Housing.
---
Image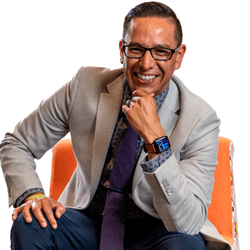 Dustin Goslin
Vice President of Business and Economic Development
Mille Lacs Corporate Ventures
Dustin (Pam-Mbwit-M'ko) Goslin has managed over $211 million in capital and real estate investments in his role at Mille Lacs Corporate Ventures. He led one of the nation's first projects to be built by a Tribal corporation to grow the regional economy, house Tribal and non-Tribal residents, and leverage unique sources of capital. Housing experts have hailed MLCV's workforce housing for its innovative approach to design and construction, community support, and operations and technology. 
A proud member of the Prairie Band of Potawatomi Nation of Mayetta, Kansas, Goslin grew up near the Red Cliff Band of Lake Superior Chippewa. His work in Indian Country and rural Minnesota has allowed him to build a diverse background in for- and nonprofit businesses, federal/Tribal governments, Tribal gaming, and Tribal economic development. 
---
Image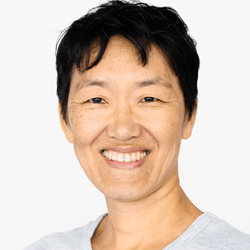 Bomee Jung
Chief Executive Officer
Cadence OneFive
Bomee Jung is co-founder and chief executive officer of Cadence OneFive, a climate justice-focused public benefit corporation accelerating decarbonization of multifamily housing through innovative software. Since 2002, she has contributed to New York City's climate leadership through policy and programmatic innovations.
At the New York City Housing Authority, the nation's largest apartment owner, Jung developed and led implementation of the strategic sustainability plan, including a $700 million program of energy performance contracts, a $300 million electrification program, a 25-megawatt community solar program, and the city's first new pneumatic waste collection system in 47 years. Prior to NYCHA, she created and led Enterprise's climate programs in New York City. Jung serves on the board of the Institute for Market Transformation.
---
Image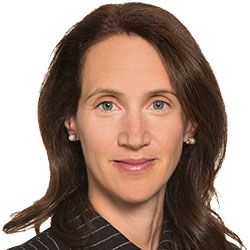 Judi Kende
Senior Vice President & Chief Program Officer
Enterprise Community Partners
As chief program officer for Enterprise Community Partners, Judi Kende leads national programmatic efforts focusing on Enterprise's three strategic priorities: increasing the housing supply, advancing racial equity, and building resilience and upward mobility. To advance these priorities, she oversees 10 regional markets reaching 27 states. Kende also supported the launch of six core national programs: financing specifically focused on BIPOC developers, preserving affordable housing, building resilient futures, faith-based development, housing as a pathway to justice, and upward mobility
Kende's previous roles include vice president and New York market leader at Enterprise, senior vice president of the Low Income Investment Fund's Eastern and Central region, director of nonprofit finance in Citibank Community Development, and vice president in Citigroup's Corporate and Investment Bank.
---
Image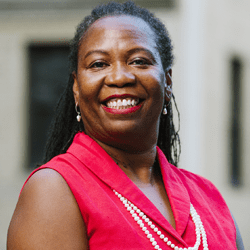 Chrystal Kornegay
Executive Director
MassHousing
Chrystal Kornegay serves as executive director of MassHousing, which lends over $1 billion annually to produce and preserve affordable rental housing and create homeownership opportunities for low- and moderate-income borrowers. Under her leadership, MassHousing launched a highly successful down-payment assistance program; secured over $80 million to expand its workforce housing initiative; and developed a nationally recognized program for homeownership production in communities of color.
Before joining MassHousing, Kornegay was the Baker-Polito administration's undersecretary for housing and community development. Prior to her work as undersecretary, she was president and chief executive officer at Urban Edge, one of New England's largest community development corporations. Kornegay serves on the boards of the National Council of State Housing Agencies, the National Housing Trust, and the Bipartisan Policy Center Advisory Council. She is also a member of the Federal Home Loan Bank of Boston's Advisory Committee.
---
Image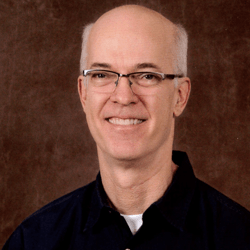 Marty Miller
Executive Director
Office of Rural and Farmworker Housing
Marty Miller has led the Office of Rural and Farmworker Housing since 2004. Prior to that, Miller was director of Housing Development at ORFH, where he started as a housing developer. ORFH is a private nonprofit that provides comprehensive development services to construct or rehabilitate affordable housing throughout rural Washington State.
With the partnership of local sponsors, ORFH has developed 2,400 units of high-quality, affordable housing serving 12,000 rural residents. During Miller's tenure, ORFH became a certified Community Development Financial Institution through which ORFH offers a number of innovative lending products. He serves on regional and national boards and committees, including the National Rural Housing Coalition and Rural Community Assistance Corporation, engaging in policy work at all levels to improve affordable housing in rural Washington State.
---
Image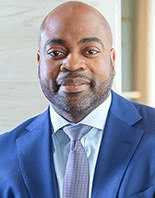 Stacy L. Spann
Head of Housing Access & Affordability Philanthropy
Wells Fargo Foundation
As a member of Wells Fargo's Philanthropy and Community Impact leadership team, Stacy L. Spann leads strategies focused on strengthening historically marginalized communities and helping them build generational wealth. With over 25 years' experience in the public and private sector, Spann's housing experience is anchored in equity and creating more avenues to economic opportunity for low-wealth children, families, and seniors.
Prior to joining Wells Fargo, Spann was president and chief executive officer of Mid-City Financial, a real estate development company rooted in the development of multifamily and mixed-use housing. Spann also served as executive director of the Housing Opportunities Commission of Montgomery County, Maryland, responsible for leading the development of more than 2,000 residential units and wrap-around services for agency customers and staff.