Some of our most profoundly transformative investments come from our New Markets Tax Credits (NMTC) team. Recently, we had the opportunity to support A.G. Rhodes in the expansion and modernization of a memory care facility in Marietta, Ga.
A.G. Rhodes is one of Atlanta's oldest mission-driven nonprofit providers of nursing, memory care, and outpatient services. Their "person-directed care" philosophy encourages older adults and their caregivers to express choice while practicing self-determination in meaningful ways.
With a $12 million NMTC investment from Enterprise (with support from other partners), A.G. Rhodes will conduct a three-part transformation of their nursing care facility.
One, the current 3-story, 55,000 square foot building will be fully renovated to support outpatient rehabilitation programs, administrative offices, and 58 skilled nursing beds.
56 shared rooms will be converted into 58 private rooms.
 An expanded physical therapy space will be created, including a state-of-the-art physical therapy equipment.
A multi-purpose gathering areas for resident programs such as Music Therapy and Horticulture Therapy will be created.
A commercial kitchen will be expanded to support fresh, high-quality meals for over 125,000 residents annually.
Two, the centerpiece of the project will be a new 75,000 square foot addition that will support 72 private memory care beds across six households supporting person-directed care. (The addition was designed by a residential architect and will be a national model for best practices in person-directed care.)
Image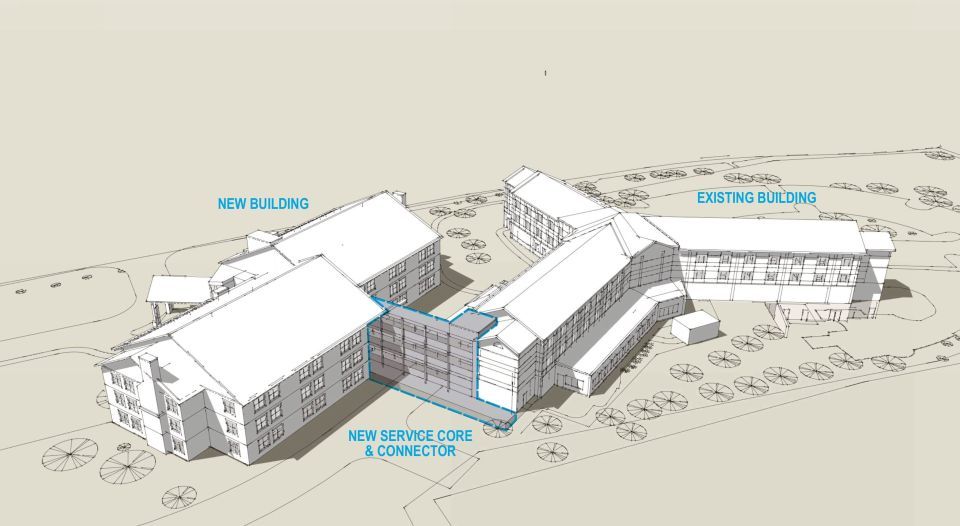 And three, a new memory care garden will incorporate best practices in therapeutic garden design and will allow for expanded Horticulture Therapy programs.
Ultimately, our support (and others') will help A.G. Rhodes:
Expand and serve approximately 300 seniors annually (an increase of 175 patients), 90% of whom are low income and 80% are experiencing dementia or Alzheimer's disease.
Launch a new outpatient physical therapy program for approximately 100 patients annually, 95% of whom are low-income – to operate in addition to the existing inpatient short-term rehab care which helps approximately 100 seniors annually, 90% of whom are low income.
And, not only will the building be built to green standards, but it will also create 170 jobs.
We're very proud to be partners on such a deeply impactful project and appreciate Capital One's NMTC investment with Enterprise.