Alexa Rosenberg
Senior Director, Programs
Alexa Rosenberg is senior director, programs, at Enterprise Community Partners. She co-leads Enterprise's economic mobility initiatives, focused on the nexus between housing and mobility from poverty. She brings 15 years of experience in urban planning, affordable housing and comprehensive community development. With a dual focus on equity and impact, Alexa promotes change through intentional, collaborative problem-solving and engagement. 
Prior to joining Enterprise in 2017, Alexa held a variety of positions at the U.S. Department of Housing and Urban Development (HUD). As a presidential management fellow, she helped create the Office of Strategic Planning and Management, and then spent four years in the Choice Neighborhoods program, supporting grantees, leading performance measurement and management, and driving internal and external collaboration. In her last role at HUD, she served as senior advisor to the principal deputy assistant secretary for community planning and development, overseeing administration of federal block grant funding for community development, homelessness assistance, affordable housing, and disaster recovery.
Alexa began her career in nonprofit community development organizations in Senegal, West Africa; Trenton, New Jersey; and Brooklyn, New York. She has a B.A. in Development Studies from Brown University and a master's degree in City Planning (MCP) from the Massachusetts Institute of Technology (MIT).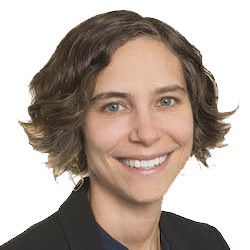 202.407.8717
Office Location
Washington, D.C.
10 G Street NE
Washington, DC 20002