Many people who work hard, even those who have savings, can encounter unforeseen challenges that lead them to experience housing instability.
These hardworking Denverites never imagined they would face eviction. And when the time came, they felt conflicted about asking for help. Today, they are sharing their stories to let others know how the process works, and the relief they now feel after receiving assistance.
Maria Carmen Olague
Image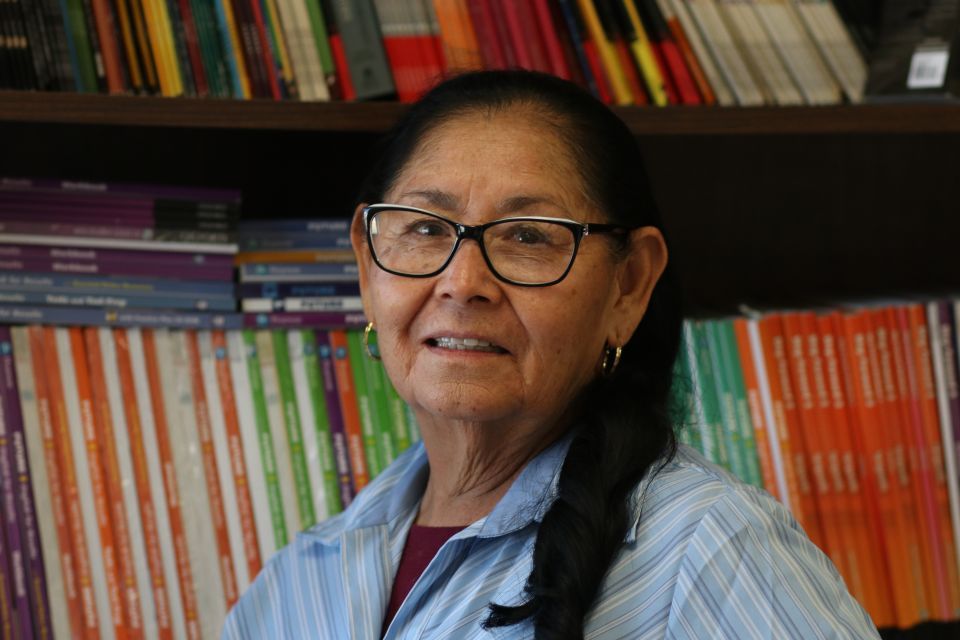 "Housing is what I worried about most …"
Originally from Mexico, Maria Carmen lives in North Denver with her three children and six grandchildren. She's worked extremely hard her entire life and prides herself on not being dependent on anyone. She never thought a situation like this would happen to her.
When Maria Carmen unexpectedly had to find a new place to live, she struggled to find somewhere affordable while also dealing with the added burden of providing a deposit and first month's rent. With nowhere else to turn, she reached out to the GES Coalition and their navigators for help.
The GES Coalition helped Maria Carmen find an affordable apartment and apply for rental assistance. They also connected her to a property owner that did need references because they were familiar with the work of the coalition.
Maria Carmen realized that support systems, like GES Coalition, are there to be used. Today, she feels liberated from one of her greatest worries.
Claudia Ramos
Image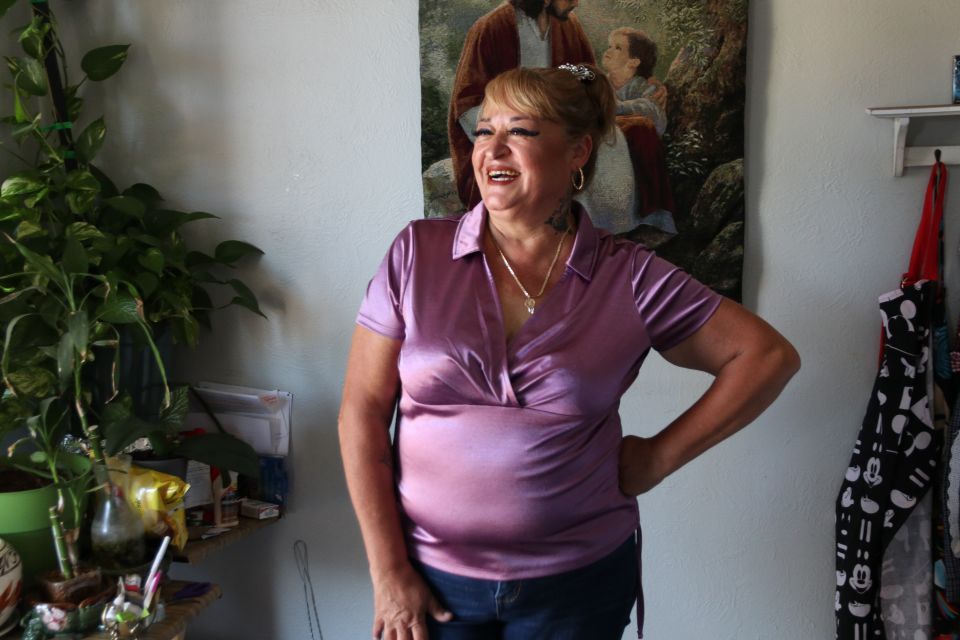 "Never allow pride to threaten your happiness, safety and wellbeing – seek assistance!"
Claudia Ramos emigrated to leave the increasing violence in her hometown in Mexico and settled in East Colfax in search of better opportunities. She always thought of herself as a hard worker who doesn't ask for much – just dignity and respect.
When cannabis was legalized in the state of Colorado, Claudia saw a steep increase in rent. Even with the jump in rent, she was still able to make ends meet, until she was diagnosed with back and shoulder pain that left her unable to work. Claudia applied for rental assistance directly through the state's website. She called several times, went in person, but all was closed because of Covid. She felt trapped in a physically abusive relationship because she could not afford to leave.
When someone in her community told her about the East Colfax Community Collective, Claudia reached out and was connected to Jesus, a community navigator there. With the resources she received, she was able to leave the physically abusive relationship and end her housing instability. She is standing tall now.
Claudia knows people may come from cultures where it can be shameful to ask for assistance, but she wants others to know it is there to be used. Claudia strongly encourages the use of navigators to access resources because they respond in Spanish and are true advocates to their clients. Claudia plans to pay this goodwill forward by encouraging friends, family and community to go to the East Colfax Community Collective to access the available assistance.
Image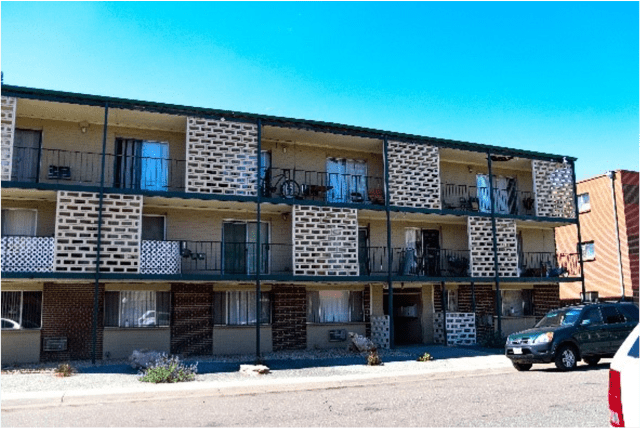 East Colfax neighborhood where Claudia Ramos lives.
Mercedes Gonzalez
"I now volunteer to help others avoid being mistreated like I was."
Mercedes lived in the Cole neighborhood of Denver for 25 years and was an active member of her community before being unjustly evicted. Mercedes eviction notice said she had not paid rent in months when in reality she was evicted for complaining to new management about much needed repairs. Even after she moved, Mercedes and her family kept being harassed by the property owner who started adding on extra fees, claiming they did not remove their belongings and did not clean the property before leaving.
Thankfully, Nola Miguel at the GES Coalition retained an attorney to end the harassment, but the damage had been done. With an eviction on Mercedes record, it was impossible to find a new place to live without help. Nola not only helped her secure a new place to live but provided assistance to cover the deposit and first month's rent.
During the pandemic, Mercedes lost her job and turned again to GES Coalition. This time Yadira helped connect her to resources that allowed her to weather the pandemic. Mercedes recommends housing resources to her neighbors and always tells people to start with Yadira. She now also volunteers to connect others to resources and to avoid being treated like she was.
Raymunda Carreón
Image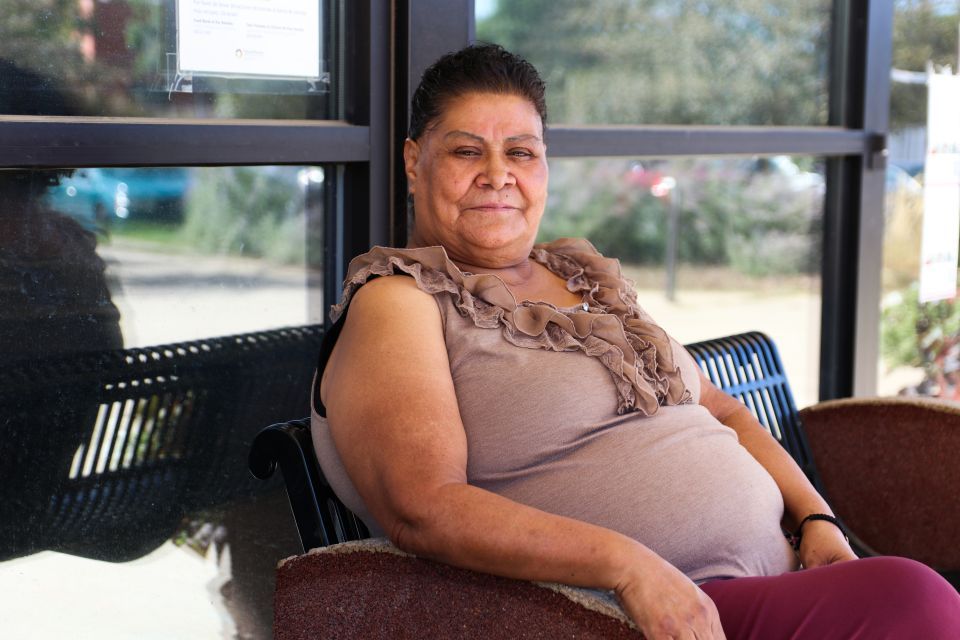 "Don't be afraid to ask for assistance."
Raymunda' s housing issues began with renting an old, dilapidated home that was sold to another property owner. The new landlord increased the rent by $400 a month with the promise of a renovation that never materialized. After a year, when Raymunda inquired about the renovations, the landlord informed her that she would have to vacate the property for the updates. She refused as it was not what was initially agreed upon. A few months later after she inquired again about the renovations, the landlord insisted the rent was late and, under these false pretenses, decided to evict Raymunda and her family.
The situation made Raymunda extremely sick, her diabetes worsened and her high blood pressure peaked. She did not know what would happen to her family and doesn't know what would have happened if she hadn't been connected with Nola Miguel at the GES coalition.
Raymunda wants to encourage others to ask for help. She also recommends people explain to their property owners that they are seeking assistance. Today, Raymunda volunteers to help others experiencing displacement. She was also able to purchase her own home though the Tierra Collective, a Community Land Trust started by the GES Coalition.
Irma Diaz
"My advice to neighbors and anyone around the Denver area is to seek help."
Irma Diaz and her husband worked steadily and saved money for a rainy day. But when her husband was injured, he could not work for several months. Then Covid hit, upending their household. Community resources helped the Diaz family stay housed and put food on the table. But the first step in accessing support was Irma asking for help, and she encourages her neighbors in need to do the same.