This blog is part of a series exploring themes critical to affordable housing development and central to the 2020 Enterprise Green Communities Criteria: integrative design, healthy housing, water and resilience.
Conserving energy in our homes is not a new concept, and many of us can rattle off a list of important tips we've learned over the years, starting with our parents pleading with us to turn off the lights when we left the room. However, most of the energy our homes consume is due to much larger appliances and equipment, like our heating and cooling systems.
For multifamily buildings, these "hidden" energy consumers can account for up to a fifth of operating expenses. Often the most variable monthly cost, they drive home the importance of building design, construction and operations.
Today, there is a rapidly growing movement to ensure that the energy our buildings use comes from clean and renewable resources, like solar energy. This push toward zero-energy buildings, also known as building electrification, calls for eliminating fossil fuels for functions like heating and cooking and replacing gas appliances with alternatives that use electricity.
Moving to building electrification while reducing electricity usage poses many health and environmental benefits. However, the transition must be carried out equitably so that communities who hit cost barriers get the support needed to make the switch.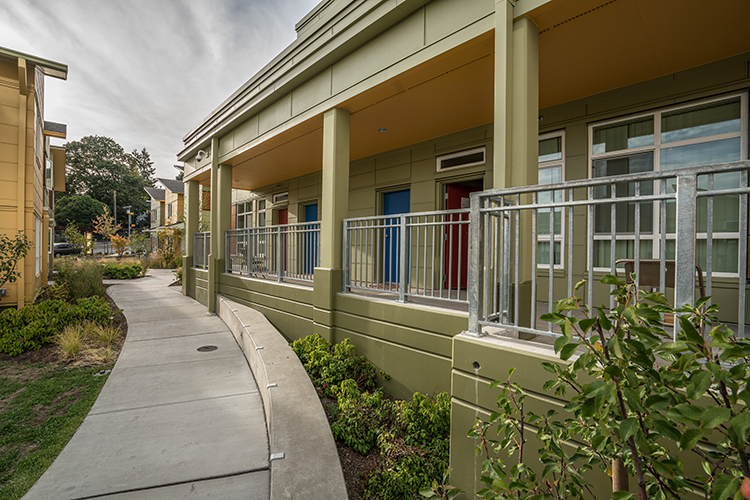 The affordable housing sector was an early adopter of new energy practices, in part thanks to the launch in 2005 of Enterprise Green Communities, the standard for resilient futures. As always, we stand ready to support the affordable housing sector and its residents so that both multifamily and single-family homes can move to zero energy and zero carbon.
Path to Zero: What's New?
From the start, the Green Communities Criteria have always required projects to conserve energy – or, as the industry calls it, meet a minimum energy-efficiency standard. What's new in the 2020 criteria is an explicit path to zero energy. In it, we lay out path of action: reducing energy use, considering renewables and electrification, and moving to zero energy.
The path to zero makes it easier for project teams to see where their building is on the journey to reducing greenhouse gas emissions. In addition, the criteria now reward projects designed to achieve zero energy with a new, higher level of certification, Enterprise Green Communities Plus.

The criteria's mandatory energy-efficiency category will look both familiar and more streamlined to experienced project teams. For example, new construction projects now follow the same mandatory pathway, no matter the number of stories. The same is true for all rehabilitation projects.
Many optional criteria remain the same or have minor modifications to meet the changing industry.
In a notable departure from the previous criteria, project teams will now report energy use per square foot, or energy use intensity (EUI) and greenhouse gas emissions. As more cities and states pass ambitious climate plans, transparency around affordable housing's footprint will help the industry and policymakers better understand both achievable performance targets and gaps that need attention to ensure equity. To ease the burden of providing EUI and greenhouse gas emissions, the criteria offer a simple building performance calculator.
Why We Need a Path to Zero
Image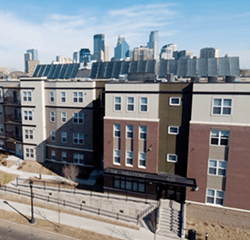 In the United States, residential and commercial buildings account for 40 percent of energy consumption and significantly contribute to greenhouse gas emissions. At the same time, the day-to-day stressors of our changing climate disproportionately affect low-income and communities of color due to inequities caused by institutional racism.
Reducing the amount of energy required to operate the building and switching to clean energy sources provides environmental benefits through reduced greenhouse gas emissions – while providing healthier living conditions and lowering property operating expenses. Residents, property owners, the surrounding community and the entire planet stand to benefit.
Resources
Whether a team is new to Enterprise Green Communities or has several certified projects in its portfolio, the criteria recommend key resources and tools to help meet the energy-related requirements: