In 2021, a newly constructed housing development in Lockport, Louisiana, was battle-tested even before the first resident moved in. With heavy rain and winds, Hurricane Ida tied as the fifth-strongest storm to make landfall in the U.S. But Les Maisons de Bayou Lafourche emerged from the storm largely unscathed.
Developed by Gulf Coast Housing Partnership, Les Maisons de Bayou Lafourche features 35 duplexes and triplexes. It is the first property to achieve dual certification to the Enterprise Green Communities criteria and the Insurance Institute for Business Health & Safety's (IBHS') FORTIFIED standard. The dual certification requirement is an outgrowth of LA SAFE, a community-led planning initiative to create place-specific strategies toward a stronger, more resilient Louisiana.
In contrast, an established housing community less than a mile away not built to any above-code standard suffered significant damage. Two years after Ida, it remains unoccupied, awaiting repairs.
Les Maisons de Bayou Lafourche includes the following storm-protection features that are available through Green Communities certification:
A tight, well-insulated building envelope that does more than provide energy efficiency and help lower utility bills. It also offers passive survivability, meaning that habitable temperatures will be maintained during extended power outages.
Underground electric power and switch panels ensure generators can reduce the likelihood and impact of power loss.
Paperless drywall, tile floors, and dehumidifiers minimize flood impact. These energy and water-efficient units also put less strain on community infrastructure as areas ramp back up post-storm events.
Dual certification to FORTIFIED offers structural resiliency. Les Maisons de Bayou Lafourche was constructed with reinforced standing seam metal roof systems on each building. FORTIFIED Gold, the level of commercial resiliency the development received, goes to the next level, creating a continuous load path by connecting the structure of the building from the roof to the foundation to help withstand storms as powerful as Ida.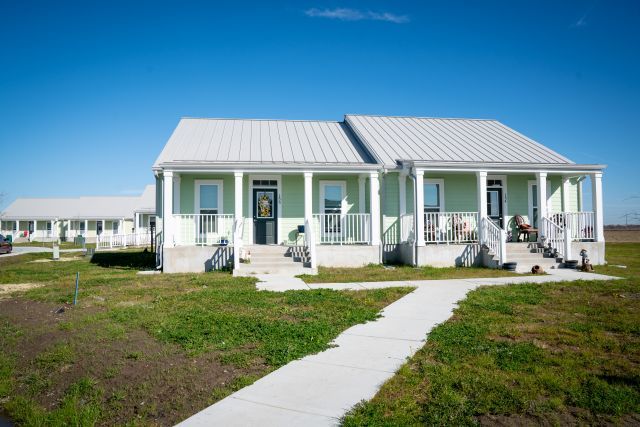 Since 2020, hurricanes have caused hundreds of billions of dollars in damages in Louisiana alone, leaving countless communities struggling to recover. Climate change has only deepened the impact of these storms, altering their frequency, intensity, and travel patterns.
Storm Protection for the Most Vulnerable
Disadvantaged communities and people of color are often disproportionately affected by, and the least able to rebound from, a natural disaster. Louisiana is implementing solutions to better ensure that even its most vulnerable residents are able to return to livable homes after a storm, enabling them to stay in their communities and move forward with minimal disruption to their lives.
HUD's Community Development Block Grant Disaster Recovery (CDBG-DR) program provides funding to states to rebuild affordable housing impacted by catastrophic events on an event-by-event basis. The Louisiana Housing Corporation is deploying its recent allocations of CDBG-DR funds through its Piggyback Resilient Mixed-Income (PRIME) program, which piggybacks CDBG-DR monies onto the Low-Income Housing Tax Credit program.
The PRIME program not only focuses on repairing and rebuilding homes in hurricane-impacted areas but also emphasizes the importance of creating livable, climate-resilient communities designed to weather and withstand severe events. To receive the funding, developers must successfully certify to the 2020 Enterprise Green Communities criteria in conjunction with the IBHS' FORTIFIED Multifamily standard (launched in 2022), building on the model piloted with the successful Les Maisons de Bayou Lafourche development.
Although we often hear about the increased cost of above-code efficient and resilient construction, we have to look at it in reverse. We should be talking about the cost of not building to these standards. 
Todd Folse, Compliance Director, Louisiana Housing Corporation.
Ready for Hurricane Season
Several Louisiana developments have now been dually certified through the PRIME program. While the hope is that these homes will not be storm-tested, they stand ready as another hurricane season is upon us.
Bottle Art Lofts in Lafayette, developed by HRI Properties , is an adaptive reuse of a historic Coca-Cola bottling facility. Enterprise Green Communities requirements are incorporated through the permeable paving and a cistern that captures and manages stormwater runoff.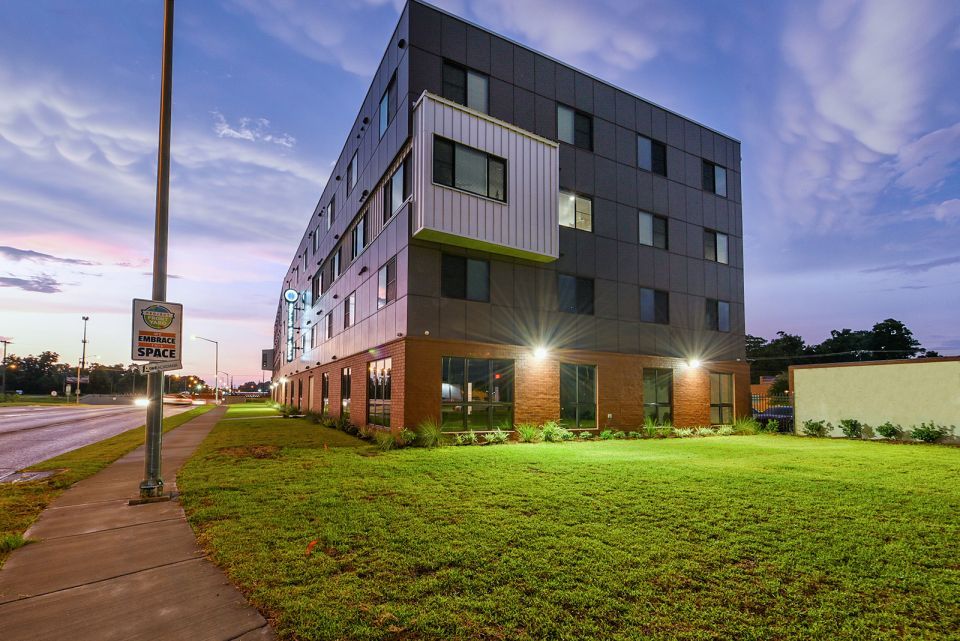 The first floor includes flood-hardy materials and all electrical and mechanical systems are raised. Certified to FORTIFIED Multifamily Gold, the building features a reinforced roofing system, secured rooftop equipment, impact-rated windows and wall systems, and an engineered continuous load path.
In downtown Donaldson, Lemann Art Lofts is a historic mixed-use adaptive reuse of a 150-year old general store providing 42 housing units. FORTIFIED roof features include enhanced nailing, impact-resistant shingles, and reinforced soffits. Enterprise Green Communities resilient features include a portable generator and perimeter floodproofing of the lower floors.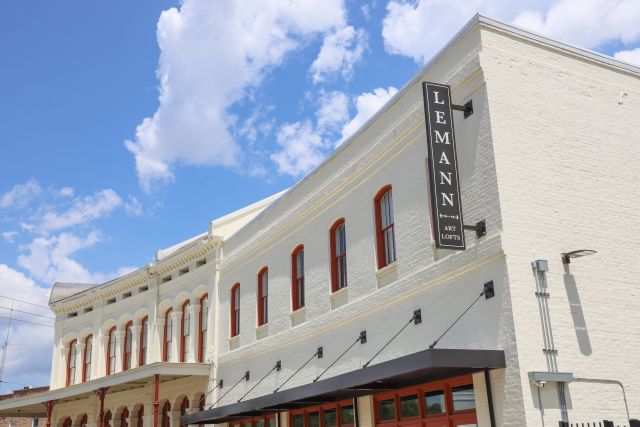 "This is not only a historic preservation effort, it is a shining example of resilient building practices using FORTIFIED and Enterprise Green Communities construction techniques that will protect its residents from storms and ensure the building is prosperous for years to come," Louisiana Housing Corporation Executive Director Joshua G. Hollins said in a statement.
Enterprise has been active in disaster recovery and housing resilience for over 15 years and Enterprise Green Communities recently adopted FORTIFIED as a resource within its 2020 criteria for creating resilient housing.
See the range of climate-safe housing resources available from Enterprise to guide owners and operators of multifamily housing with redesigning and retrofitting homes to meet today's climate risks and other potential hazards.