Overhauling Your Pre-Development Process
Mission-driven developers are keen to incorporate more resident- and community-driven features into the design of their projects, but many stop short of doing so in pre-development, having learned the hard lesson  that the biggest and best ideas often need to be value-engineered out of the project after it has begun.
In this webinar, Enterprise shares its extensive research into the skills and practices needed to deliver design that focuses on residents and communities, despite the affordable housing sector's numerous constraints. 
We dig into a key leadership practice largely missing from the industry: project-level goals and focus areas, or Project Mission Statements, for every development. 
On this webinar, you will learn : 
What a Project Mission Statement is, and how to add this skill to your developer toolkit
The connection between this goal-setting practice, resident outcomes, value-engineering and funding opportunities
How leading developers are using this tool* in practice
Guests:
Shelby O'Neil – Enterprise Green Communities
Patricia Gruits, Sr. Principal, MASS Design Group
Mickey Northcutt – CEO, North Shore Community Development Coalition – Salem, MA
A.L. Hu - Design Initiatives Manager, Ascendant Neighborhood Development Corporation, New York, NY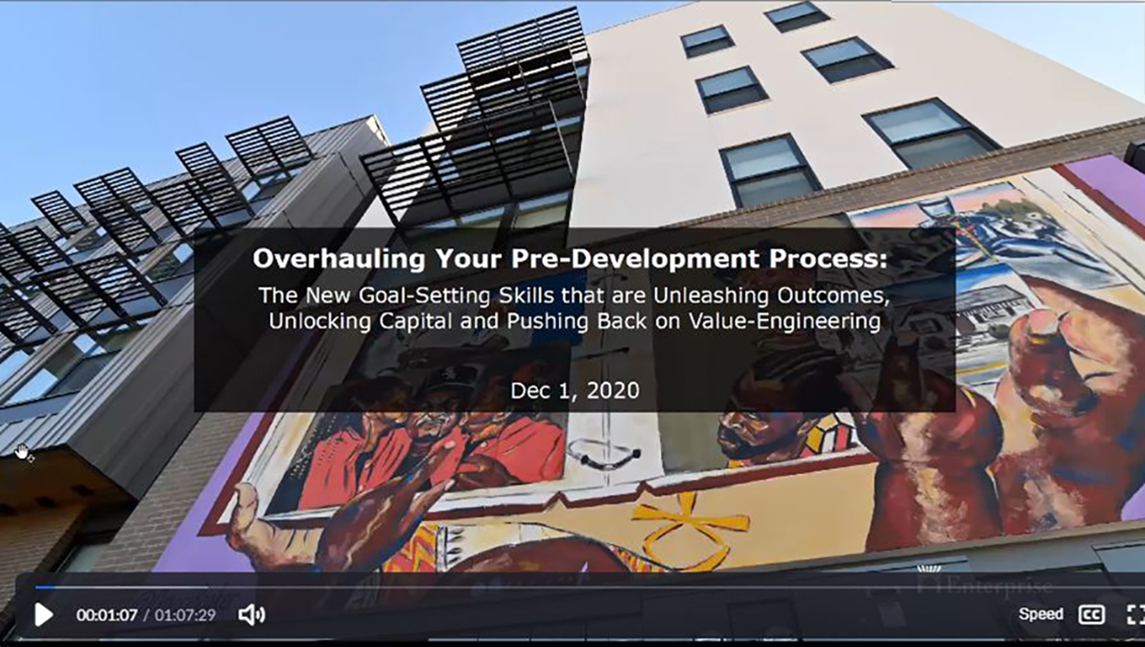 Date
December 1, 2020