Image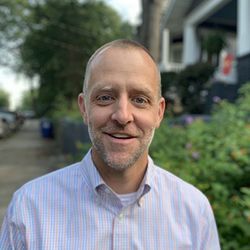 Over the past 100-plus years, the Andrew P. Stewart Center has adapted to the physical, social and economic conditions impacting Atlanta's children and families. Since moving to the Pittsburgh community in southwest Atlanta several years ago, the center has launched an affordable housing initiative, greatly expanded its wellness programming and became the on-site after-school provider for Gideons Elementary School.
Clayton Davis has served as the center's CEO since 2009. His favorite thing about the Stewart Center is the enduring relationships he's enjoyed over the years with neighbors, students, staff and volunteers. In this Q&A, Davis talks about the center's work and the importance of maintaining strong relationships with community members.
Please share a bit about the work of the Andrew P. Stewart Center.
The Stewart Center, along with its subsidiary Pittsburgh Community Housing LLC, provides children's educational support, family wellness resources and affordable housing solutions to Pittsburgh residents. The center is geographically focused on the Pittsburgh community in south Atlanta. The Stewart Center exists to see our neighbors living purposeful lives in pursuit of their full potential and directing all of its resources in partnership with our neighbors to help transform our community into a place of hope and opportunity.
The Stewart Center's work includes several varied programs. We provide on-site after-school programming for our neighborhood elementary school. Prior to the pandemic, over 150 students attended the program every afternoon. The organization also offers summer-long day camps and middle and high school programming for neighborhood students. Children's programming is the gateway to other Stewart Center services. The Center also has a wellness initiative providing community food assistance, rent and utility assistance and resources for healthy living such as mindfulness sessions, parenting seminars and financial literacy classes.
Finally, the Stewart Center's housing initiative, Pittsburgh Community Housing (PCH), purchases and rehabs deteriorating properties and provides them to families with children in Stewart Center programming. Through a partnership with the Annie E. Casey Foundation, the center has 15 single-family properties leased to families that have an average household income of 42 percent of the area median income. All PCH leases come with a purchase option and down payment assistance. The center expects to complete the rehab of a small multifamily building and build a new duplex by the end of 2021.
Image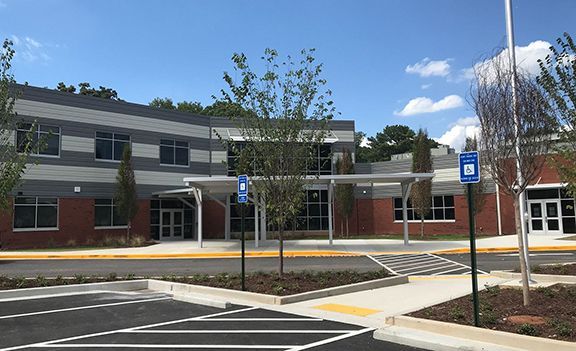 On what projects are Section 4 funds being used for at your organization? What do you hope to accomplish when this project is complete?
The Stewart Center is a community development organization focused on children and family well-being. Pittsburgh Community Housing was developed with the intent of supporting families already living in the Pittsburgh neighborhood with existing Stewart Center resources and in response to community input. Section 4 funds are used to build the center's capacity to manage our growing portfolio. Specifically, funds are being used to expand our property management capabilities and to engage consultants to help with property acquisition and predevelopment.
By the end of the Section 4 grant, the center expects to have the internal capacity to manage the three-year projected housing portfolio. The center also expects to create six to eight additional units of affordable housing as a direct result of the predevelopment work of our consultants.
How did Covid-19 challenge you at the Stewart Center? How was your service population challenged? What has been the hardest part of the experience?
Enduring relationships with our neighbors are a critical part of the Stewart Center's business and service model. The pandemic greatly altered the ways we build and maintain relationships with our neighbors. Virtual programming lacks many of the elements that have long been fundamental to our in-person services. Despite the challenges, the center transitioned our children's enrichment from after-school programming to Learning Labs (pods) in order to provide all-day support to children learning virtually. We created an online Neighborhood Portal to help residents find needed resources, shifted our food assistance from bi-weekly to weekly and partnered with several funders to distribute rent and utility assistance to local residents.
What have you learned in this unique and challenging time? Will you make any permanent changes going forward?
These past 12 months have taught us that we must maintain an agile program portfolio. Undesignated funds and flexible partners have been critical to the center's stability during these challenging times. True community development addresses the realities experienced by residents and is not locked down by established program models. As we move out of the pandemic and plan for the future, we will build flexibility into every strategic plan and program we create moving forward.
Tell us what's in store for the Stewart Center in the next three - six - 12 months?
Over the next three to six months we plan to gradually reimplement our in-person programming while keeping certain virtual elements going indefinitely. It is likely that our neighbors will need the added support of food distribution and rental assistance through the end of 2021. The pandemic propelled many neighborhood families to gain access to or increase their use of the internet. Although the pandemic has disproportionately burdened low-income people, we are hopeful that the increase in access to technology will help fuel our neighbors' rise to sustainability. As we look toward 2022, we anticipate that the availability of affordable housing in our city will continue to dwindle and that organizations like the Stewart Center will need to employ creative strategies to support current residents.
What do you think will change about affordable housing over the next five years?
We are hopeful that affordable housing strategies will continue to diversify and be adopted by the government, nonprofits and for-profit developers. Our city government and local philanthropy have recently acknowledged the value of small affordable housing developers and place-based subsidies. This shift is critical to creating and preserving affordable housing in a neighborhood like Pittsburgh where there is a large population of legacy residents and where the built environment does not allow for large-scale developments.
Learn more about the Andrew P. Stewart Center.