We are pleased to welcome Mahala Baker, policy intern, and Gabriella Lott, programs intern, to our Southeast team. Gabriella will focus on preservation and faith-based development, while Mahala works on tenant protection and eviction rights.
Mahala Baker, Southeast Policy Intern
Tell us how you developed an interest in housing policy?  
For the past three years I worked at The Housing Rights Center, a nonprofit dedicated to promoting fair housing. Throughout that experience, I had direct communication with tenants facing housing issues ranging from discrimination, obtaining affordable housing and harassment. This experience pushed me to pursue a master's degree in public administration with a concentration in policy. I believe access to affordable housing is a right, not a privilege, and no one should be denied housing based on their membership in a protected class. I want to be directly involved with creating housing policy to make this a reality.  
Image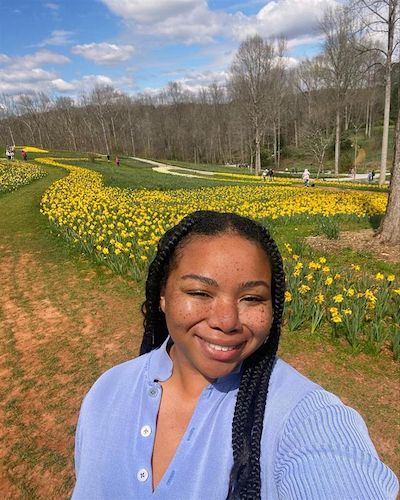 What are you most excited to work on at Enterprise this summer?  
I am excited to work with people who believe that access to affordable housing is necessary to create thriving communities. Enterprise is doing great work at creating policy to make sure that people have access to affordable and safe housing, as well as promoting anti-discriminatory practices. It's great to know that there are people who dedicate their lives to creating policy to help tenants. I am very excited to work at Enterprise and promote their mission: to make home and community places of pride. 
What is something you've learned about policy work that you wish more people understood?  
The formulation of good policy can drastically impact the quality of people's lives. Over the past two years during the pandemic, I have seen how policy created to provide rental assistance, affordable housing and tenant resources has made an impact on people's lives. Policymakers can change people's lives, and that's very powerful. 
What might someone be surprised to know about you? 
I have a bit of a podcast addiction. I love listening to different podcasts. Currently, I listen to 22 different podcasts with a variety of topics. The topics include true crime, politics and pop culture. A few years ago, I had a job that had a two-hour commute and I wanted to listen to something other than music during my drive. That is when my podcast addiction started.   
What do you do when you aren't working?  
Currently, I am pursuing a master's in public administration at Clark Atlanta University. So, when I'm not working or going to school, I like to go sightseeing around the city, try new restaurants and spend time with my friends. Last year I moved to Atlanta from Southern California, and since moving, I have taken road trips to several states including North Carolina, South Carolina, Florida and Tennessee. I also enjoy going to different gardens such as Atlanta Botanical Garden and Gibbs Garden. There are so many things to do in and around Atlanta, and I am excited to spend more time in the city to see what it has to offer.  
Gabriella Lott, Southeast Programs Intern
Tell us how you first got involved with affordable housing?  
I initially learned about the affordable housing field during my college courses in urban studies at the University of Pennsylvania. However, my most pivotal exposure came from getting involved with municipal planning organizations, neighborhood associations, and a local tenants union in Philly, South Carolina (where I'm from), and Raleigh. 
Image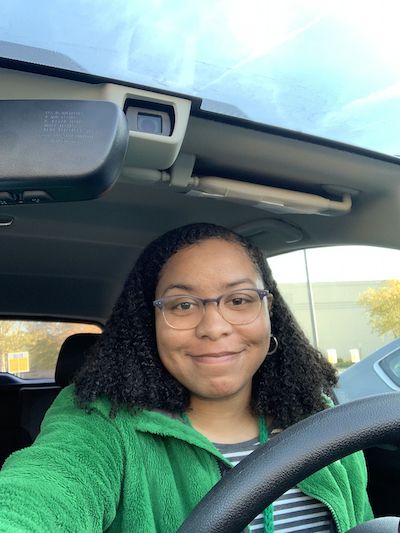 What have you been working on at Enterprise this summer?  
I'm supporting the rollout of the Faith-Based Development Initiative's Southeast Technical Assistance Cohorts. I'm also researching properties in the Atlanta region that could be prioritized in Enterprise's preservation initiatives.  
  
What do you wish other people knew about affordable housing? 
 
It overlaps with everything! Whether you're interested in supporting your faith-based church family, preserving your neighborhood, or building a more sustainable economy, there is an affordable housing strategy that relates to the world you want to see.    
What might someone be surprised to know about you?  
I have a deep interest in community-led and cooperative development. In my volunteer time and pro bono work, I enjoy supporting "passion projects" that relate to these interests.  
What do you do when you aren't working?  
I write book reviews, and I've recently transitioned from Goodreads over to Storygraph. I also watch WNBA games, and I am a lifelong Washington Mystics fan! (When my sister and I were little, our family lived in Maryland, and my mom used to take us to Mystics games. I've enjoyed supporting the team ever since.)