As two storms make rare back-to-back landfall on the Gulf Coast this week, Louisiana and Texas residents now prepare for the relentless wind, rain and storm surge expected from Hurricane Laura. In a region that is all too familiar with the significant damage from historic weather events and still reeling from health and economic impacts of the Covid-19 pandemic, climate change has demonstrated that multi-billion disasters are the new norm.
Residents and public officials are better prepared for extreme weather events and better able to respond when they occur, and the federal government has demonstrated its commitment to supporting rebuilding of homes and infrastructure. Despite these improvements, we know that recovery still takes too long, low-and moderate-income households and particularly people of color face disproportionate challenges recovering from extreme weather events, and these challenges will be compounded by the pandemic.
Enterprise has taken its lessons learned from Katrina and other disasters and is working with not just communities nationwide, but also with Congress and the Administration to call for a reboot to the way we make federal rebuilding dollars available to communities. Read more about our major federal policy recommendations.
Enterprise's Commitment to Recovery and Rebuilding
On August 29, 2005, Hurricane Katrina battered the area, destroying or damaging half a million homes in its aftermath, causing nearly $135 billion in property damage and tragically taking nearly 2,000 lives. In New Orleans alone, 70 percent of the homes flooded and 57 percent of the population displaced.
Image

Enterprise committed 15 years ago to help rebuild homes and communities in the wake of the devastation. Since then, we have invested about $530 million, and together with our partners, we have helped create nearly 13,000 affordable homes for families across the Gulf Coast region.
Enterprise is the only national housing organization with a full-time presence in the region and plays a key role in the system by:
Advising public sector leaders on program design and strategy
Supporting professional development of system leaders and the formation of industry trade associations that advance housing policy priorities
Helping nonprofits achieve affordable housing priorities and be financially sustainable organizations
Attracting new sources of private capital to respond to needs in the region
Our Gulf Coast office has been staffed with many of the same team members for 15 years, building trusted relationships with policymakers, nonprofit leaders, developers, advocates, donors, investors and residents. Even with all this progress, though, the region continues to face considerable challenges, including housing insecurity and growing income inequality.
Image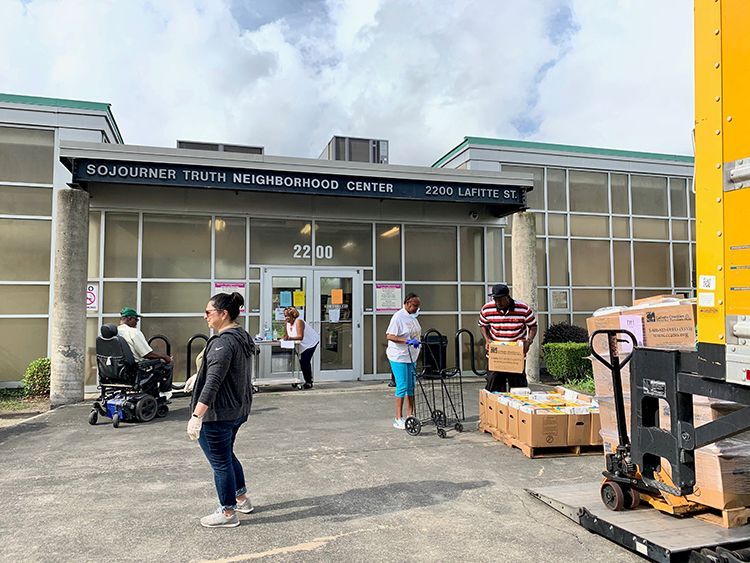 Building Stronger Together
Together with nonprofits, developers, housing associations, advocates and public agencies, we have created a more resilient Gulf Coast, with quality, affordable homes, community centers, employment training facilities and stronger housing policies. In recognition of 15 years, we are highlighting some of our key partners.
Nonprofit Partners:  Avenue Community Development Corporation, Bastion Community of Resilience, Bogalusa Rebirth, Crescent City Community Land Trust, Greenwood Leflore Carroll Economic Development Foundation, Gulf Coast Housing Partnership, Providence Community Housing, Habitat for Humanity Bay-Waveland Area,  Habitat for Humanity of Greater Baton Rouge, Habitat for Humanity Mississippi Capital Area, Hancock Resource Center, Home by Hand, Hope Enterprise Corporation, Jane Place Neighborhood Sustainability Initiative, Jericho Road Episcopal Housing Initiative, Kingsley House, Lower 9th Ward Homeownership Association, Magnolia Community Development Corporation, Neighborhood Development Foundation, New Orleans Area Habitat for Humanity, Project Build a Future, Rebuilding Together Baton Rouge, Renaissance Neighborhood Development Corporation/Volunteers of America Southeast Louisiana, Renaissance Community Loan Fund, SBP, Texas State Affordable Housing Corporation, Tulane/Canal Neighborhood Development Corporation, Urban Restoration Enhancement Corporation, Urban Strategies Inc
Policy/Advocacy Partners: Greater New Orleans Housing Alliance, Louisiana Association of Affordable Housing Providers, Louisiana Fair Action Housing Center, Mississippi Association of Affordable Housing Providers
Public Sector Partners:  Bay Waveland Housing Authority, City of New Orleans, Housing Authority of New Orleans, Louisiana Housing Corporation, Mississippi Home Corporation, New Orleans Redevelopment Authority, State of Louisiana, State of Mississippi
Image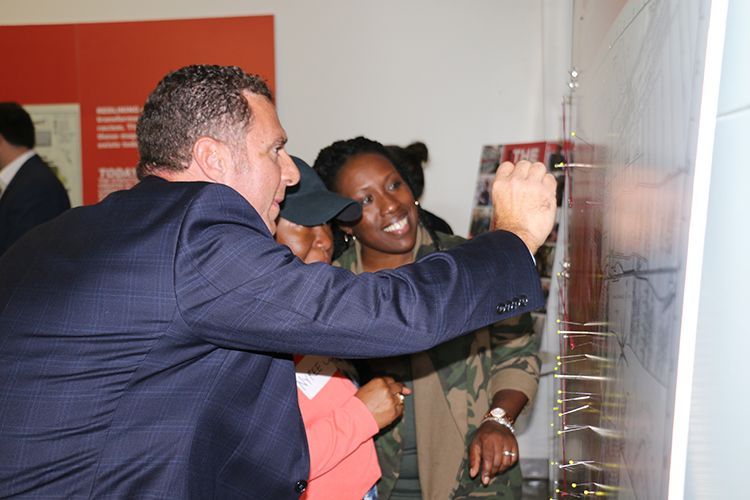 Leading with Equitable Recovery
While we have much to celebrate with our partners, we know that housing costs are increasingly out of reach for many of our neighbors. Nonprofits who have rebuilt housing throughout the region and provided essential services to residents are stretched thin, and the Covid-19 pandemic has amplified systemic racial inequities.
We remain committed to the people of the Gulf Coast and look forward to working with our partners to overcome barriers and build resilient futures. 
We are proud to join the Campaign for Equity New Orleans in committing to an equitable recovery. We pledge to work to:
Create long-term policy and system reform that will improve conditions in Black communities beyond emergency response efforts, given deep-seated, historical inequities
Engage Black leaders and communities in the development of short- and long-term solutions to ensure that well-intentioned helping efforts do not exacerbate existing disparities
Increase investments in Black-led organizations and businesses that address the disproportionate impact of the pandemic on Black communities
Collect, track and make publicly available data that reports public investments by race
Offer vulnerable essential workers opportunities to advance their education and their careers through fast-track training, skills development, direct job placements and long-term support
Expand vote by mail efforts