The House Select Committee on Economic Disparity and Fairness in Growth recently released "Bridging the Divide: Building an Economy that Works for All," a report that devotes a section to the importance of affordable housing in addressing the country's prosperity gap. The report quotes Enterprise Solutions President Jacqueline Waggoner from her March 1 testimony before the Select Committee during a hearing titled "Promoting Economic Prosperity and Fair Growth through Access to Affordable and Stable Housing."
"Where a person lives has profound implications on education, health, lifetime earnings, and even life expectancy. There are also economic repercussions when people are forced to spend too much of their paychecks on housing or are unable to grow wealth through homeownership," Waggoner said in her testimony. "We hope to dismantle the legacy of racism and housing racism that has long held back what types of homes get built, where they get built, and who builds them – all of which has led to the enormous wealth gap that we see today."
Image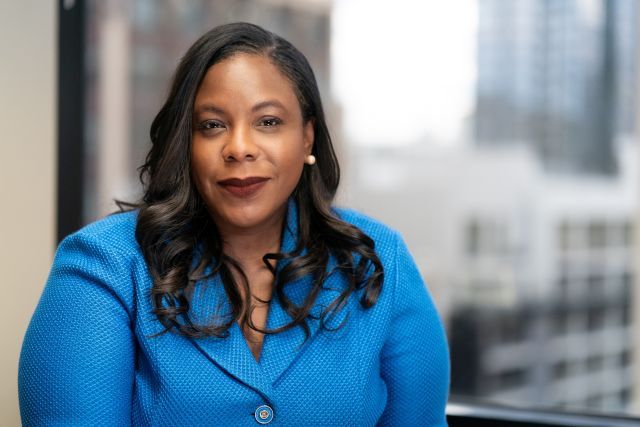 The "Bridging the Divide" report gathers the Select Committee's findings on contributing factors and systemic barriers that maintain the prosperity gap, while proposing a set of policy recommendations the 118th Congress can adopt to provide economic security for the growing share of Americans struggling to make ends meet. The report also endorses policy steps that include supporting affordable housing production by enacting the Affordable Housing Credit Improvement Act, expanding the Low-Income Housing Tax Credit program, and incentivizing jurisdictions to eliminate restrictive zoning laws. 
Established in 2021 by Speaker Nancy Pelosi, the Select Committee conducted a series of hearings, roundtables, and community listening sessions nationwide and consulted with a variety of experts to better understand the issues driving the prosperity gap that cements profound disparities in wealth and well-being among Americans. The sessions also aimed to develop actionable ideas to address the disparities. 
During her March testimony, Waggoner highlighted the intergenerational effects of systemic racial inequities on access to homeownership and affordable housing. In addition, she offered several policy recommendations to strengthen federal tenant protections, including source of income protections, providing appropriations support for renters receiving federal housing subsidies, expanding the use of vouchers, and increasing funding for the Family Self-Sufficiency program. She also urged committee members to support community ownership models that hold the potential to cultivate intergenerational wealth within families and across historically marginalized communities. Read more about Jacqueline Waggoner's advocacy for affordable housing, upward mobility, and racial equity in this blog post.