Our Mid-Atlantic team is thrilled to provide a $25,000 predevelopment grant to The 3rd, a Columbia, Maryland-based nonprofit that is creating a mixed-use community hub that serves as an incubator site for businesses owned by women of color (WOC).
Founded by Laura Bacon in 2019, The 3rd is passionately creating a new, revolutionary space in downtown Columbia for WOC-owned businesses to gather, grow and thrive. 
Partnering and supporting The 3rd is an example of our commitment to making home and community places of pride, power and belonging, by putting racial equity and upward mobility at the center of our work.
Image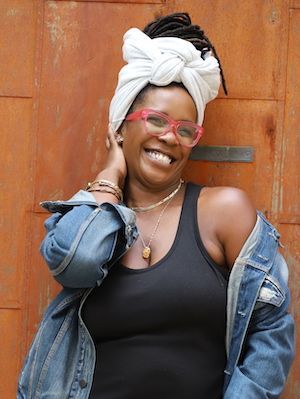 We talked to Laura about The 3rd, its history, accomplishments and plans for 2022.
What was the inspiring moment that led to the creation of The 3rd?
The inspiring moment was waking up with a vision. I have a heart for service, and I'm called to eradicate inequity when I see it.
As I was looking at transitioning from teaching, I noticed barriers and inequities as I started to branch out on my own. I knew immediately that I couldn't be the only one facing these challenges. The 3rd was born from there. 
What are The 3rd's goals and what are some milestones and achievements to date?
I'm really proud of how we approached the pandemic. We moved some in-person things online, and we were "the first" online event a lot of people attended.
The goal was to provide women with community even as we were being asked to stay home. We started running Wellmeetups, hourlong webinars on business and personal development in late March, and by early September, we had run over 30 that served more than 300 women and over 50 businesses. That felt really good.  
Our mission is to build a space that fosters dreams, creates community and provides mentorship, which enables Women of Color to turn their ideas into economic power and freedom.
What are The 3rd's priorities for 2022?
Our priority for 2022 is to really develop the partnerships and initiatives we worked so hard to put in place in 2021.  
We've been moving so fast and reaching for opportunities all year. 2022 will be the year that the space, the programs and the partnerships become fully fleshed out, rich and impactful.  
How does Enterprise's support help you in your endeavors?
Whew! Where do I start? The funds are needed and go toward being able to build out our programming in The 3rd University, the capacity-building arm of our membership.
Past the funding, Enterprise's support was so meaningful because it was our first big contribution. It meant so much for Enterprise to see us and see the worth in funding our mission. 
How can people donate time or treasure to The 3rd?
Folks can head over to the3rd.org/donate to make a recurring or one-time, tax-deductible donation. If you're looking to share some treasures, please email info@the3rd.org. 
Any other comments or thoughts?
Thank you Enterprise for doing this work in the community!