ECLF Project Profiles
This resource shares ECLF project profiles and investment information by state. ECLF project profiles represent performing projects that were part of ECLF's outstanding on-balance sheet portfolio as of December 31, 2022, and highlights the impactful work our partners do across communities. Project profiles are presented in alignment with the ECLF Sustainability Bond Framework and UN Sustainable Development Goals. 
*Profiles exclude project profiles where borrowers opted-out. Financing amount represents total amount of capital committed, not outstanding. State-level impact data is based on data available at loan closing; in some cases borrowers have provided updated impact data for their individual profiles.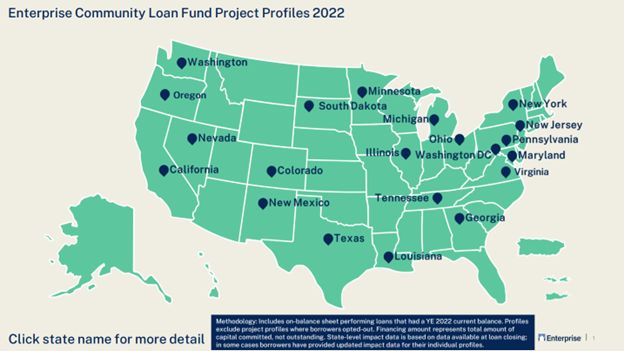 Date
July 31, 2023
Capabilities
Community Development Financial Institution