Image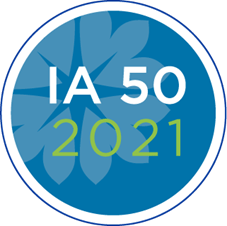 For the sixth year in a row, Enterprise has been named to the ImpactAssets 50. IA 50 is the first publicly available database that provides a gateway into the world of impact investing for investors and their financial advisors, offering a convenient way to identify experienced impact investing firms and explore the landscape of potential investment options. Now in its tenth year, IA 50 is a "Who's Who" of impact fund managers, showcasing 50 firms that demonstrate a wide range of impact investing activities across geographies, sectors and asset classes.
Being named to IA 50 reaffirms Enterprise's position as one of the country's top impact investment fund managers, delivering both positive financial and social returns. In 2020, Enterprise built and preserved 26,000 affordable homes while investing $2.4 billion in communities across the country.
For investors seeking to direct capital into communities and transform the housing system, Enterprise offers a range of opportunities through our Community Development Financial Institution (CDFI) and conventional equity investments. Our funds seek to achieve three goals:
Increase Housing Supply: We invest in and advocate for the preservation and production of quality homes that people can afford.
Advance Racial Equity: Dismantling the enduring legacy of systemic racism in housing – in policy, practice and investment – has become central to the work we do.
Build Resilience & Upward Mobility: We strengthen people and places to prepare for and recover from shocks to ultimately promote stability, well-being and upward mobility.
Enterprise recently launched Equitable Path Forward, an opportunity for impact investors to help dismantle the deeply-rooted legacy of racism in housing – from the types of homes that are built, where they're built, who builds them, and the wealth that is generated from them. A range of debt and equity investments are available to provide entity- and project-level capital to grow the businesses and pipelines of Black, Indigenous, and People of Color ("BIPOC") and other housing providers who have been historically marginalized.
Our thanks to ImpactAssets for once again recognizing our work to connect investors with projects that matter. For more information, contact Rob Bachmann.