Over the next two years, the Tribal Nations and Rural team at Enterprise will be working in collaboration with Homestead Community Development Association (HCDC) and the USDA on a rural placemaking project.
In October of 2021, Enterprise was awarded grant funding through the USDA's Rural Placemaking Innovation Challenge (RPIC) to provide technical assistance to HCDC as part of a large-scale effort to improve housing and community facilities and further foster community and economic development projects that serve native Hawaiians in their rural community of Anahola. Last month, HCDC, Enterprise, MASS Design Group, USDA and community leaders gathered to launch the work in Anahola and gain first-hand knowledge of the community.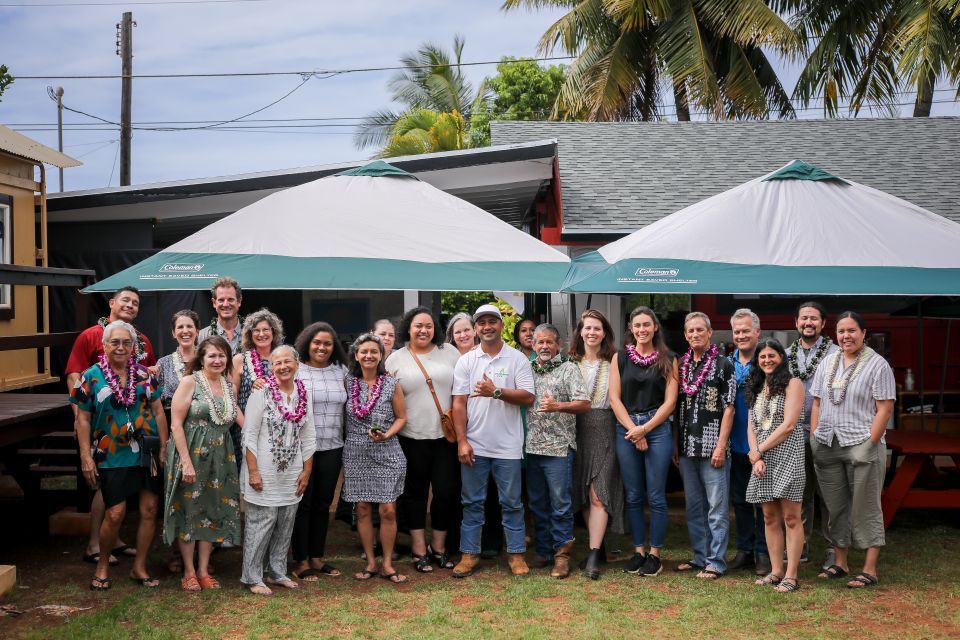 A Gateway to the North Shore
Anahola sits between Lihue and Kilauea Hawaii off Route 56, in the northeastern corner of the Kaua'i island. The community comprises both Homestead residential properties and farm/ranch lands, which are alternatively trust lands for native Hawaiians and fee simple properties (much like checkerboarding land status in the lower 48). This region is home to thousands of Native Hawaiians, most of whose earnings fall below the poverty line. Prior to western colonization, the Hawaiian people of Anahola lived an entirely traditional subsistence lifestyle. The subsistence economy is difficult to sustain with the demands of tourism and the cash economy across Hawaii today.
Much like other indigenous groups in the United States, native Hawaiians saw their land possessed by the state and only gradually parceled out over the years. HCDC, partnering with Enterprise and other key USDA resources, plans to bring recreational tourism, food sovereignty, workforce housing, small business support and place-based activities to the island to cultivate economic mobility and community development.
During the site visit, the Enterprise team heard from HCDC that its vision is to make Anahola the gateway to Kaua'i's north shore.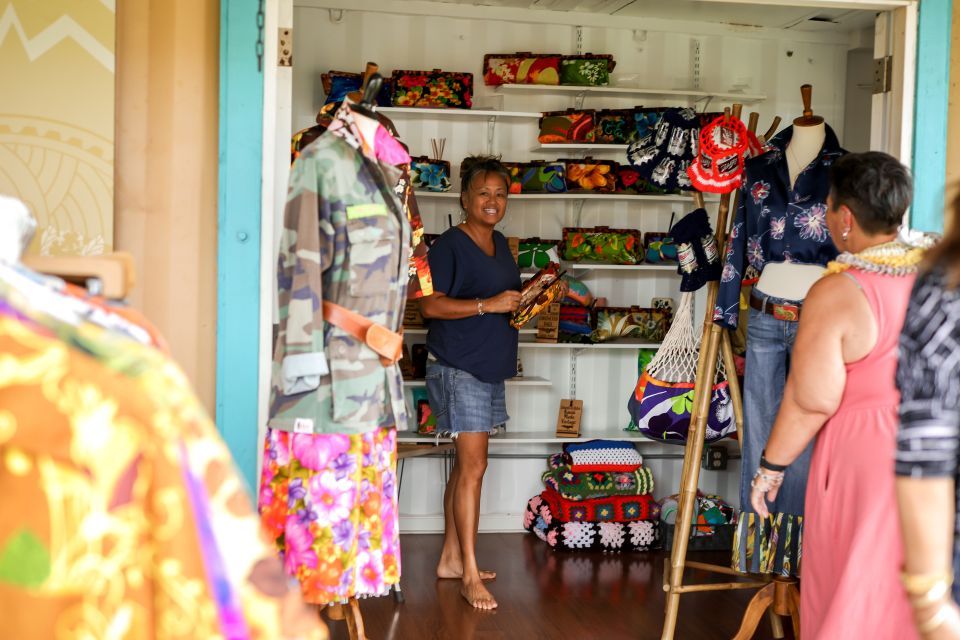 Breaking Trails
Robin Danner, the Executive Director of HCDC, got her start as a Tribally-Designated Housing Authority director in Alaska before returning to her mother's community on Kaua'i. Throughout the week, she walked Enterprise through the story of HCDC and her vision for the future.
One major component of this work, and what the model for this placemaking project stems from, is the Kumu Camp. Kumu Camp was built and established in 2010 after the homestead association obtained a land survey and discovered that an abandoned site that attracted crime and drug use actually belonged to the land trust established by the U.S. Congress through the enactment of the Hawaiian Homes Commission Act of 1920. Small grant funding and volunteers helped to establish what Kumu Camp is today: a thriving and healthy location for families to camp, have family reunions and fellowship in the natural setting of Anahola Bay. Part of HCDC's vision is to create similar enterprises across homestead lands on other islands and continue supporting Kumu Camp as this project unfolds.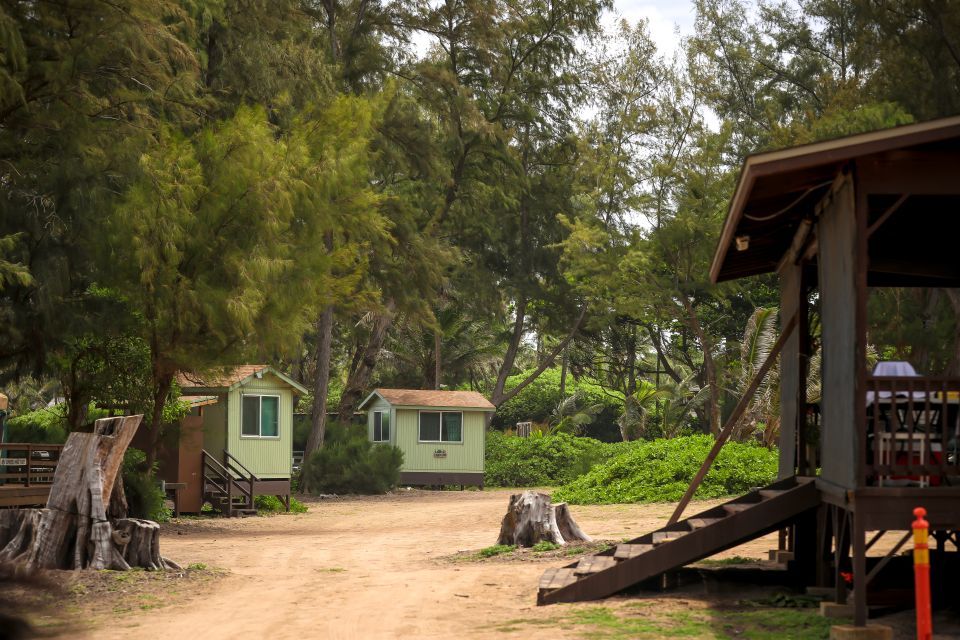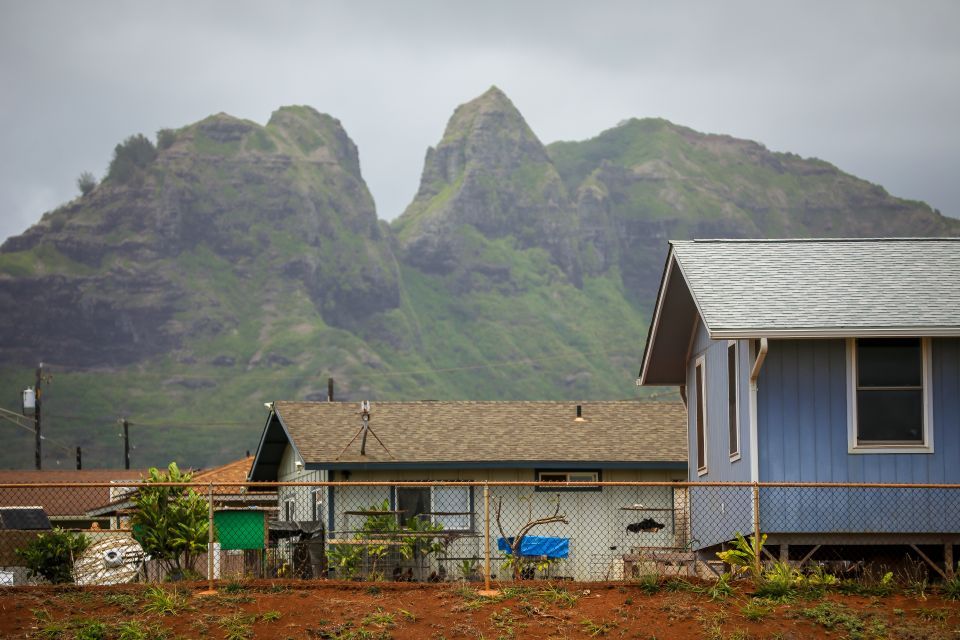 The RPIC team also visited a nearby Hawaiian home subdivision and farmland, and then drove across the island to West Kaua'i and Kekaha. There the group saw the potential for the work in Anahola to have ripple effects on other self-governing organizations like the West Kaua'i Hawaiian Homestead Association. Like many best practices in community development, and especially in indigenous areas, advances in one location often have relevance in other locations. The rural placemaking work in Anahola could lead to Hawaiian-owned enterprises, homes and community facilities across the islands.
Decolonizing the Mindset Through Systems Change
The RPIC team conducted planning sessions with leaders throughout the week, culminating in a Stakeholder Roundtable that took place on April 13 with primary project partners, HCDC, USDA and MASS Design. The County of Kaua'i, the Rural Community Action Corporation and board members of HCDC, Anahola Hawaiian Homestead Association, West Kaua'i Hawaiian Homestead Association and the Sovereign Council of Hawaiian Homestead Associations were also invited. Guests wore lei for the event and gathered under a converted pavilion near the HCDC offices and were able to visit the Anahola marketplace and future development sites during lunch.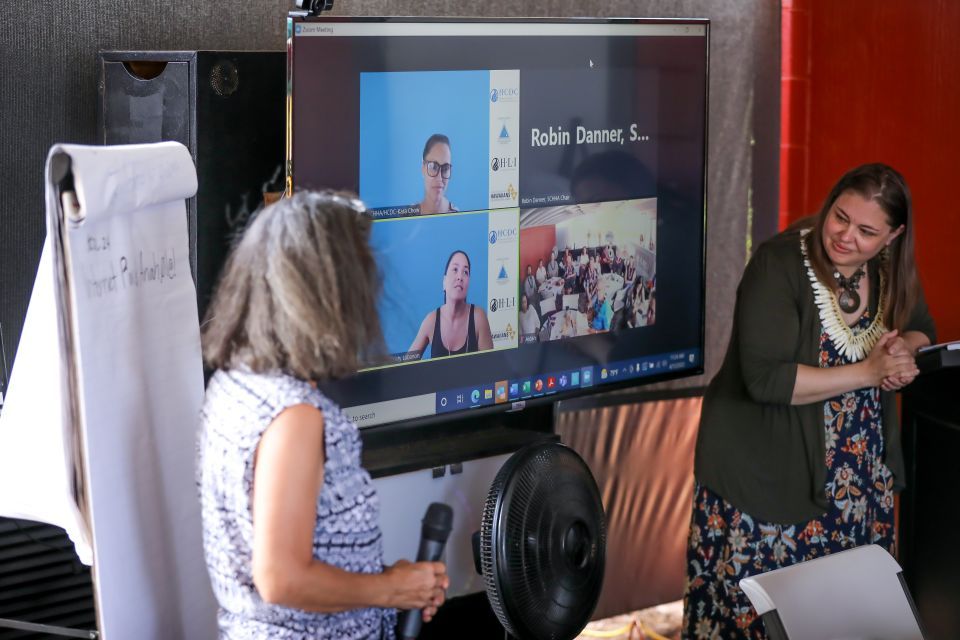 The group spent the day identifying needs, assets and opportunities for a local gymnasium, small business creation, ranch and rodeo grounds, access to capital for ranchers and farmers and affordable rental housing. The RPIC team will continue to work to develop these plans and see the Anahola region grow.
Some of the challenges foreseen are local funding, local collaboration and local support from community members. Because of deep pain and historic trauma from government policies, like many other cultures who were displaced financially and culturally, many Hawaiians have a hard time accessing resources to help them economically and financially. Those policies prevent Hawaiians from accessing homeownership on their own lands.
The Mountain, Tribal Nations and Rural team at Enterprise is always energized to be able to build relationships with team members and create true partnerships with those for whom technical assistance is provided. "Central to our work in Anahola is to ensure that these projects are focused on culturally appropriate community development that benefits native Hawaiians, and to support Anahola in becoming a vibrant place to live, work and play," says Jennie Rodgers, Enterprise's Vice President for Mountain, Tribal Nations, and Rural.
Robin Danner summed up a week of discussions on project goals with one statement of her vision: "This project is about homestead organizations controlling their own land and creating their own prosperity."