Whit Spencer
Senior Director, Asset Management
As senior director, Asset Finance & Analysis, Whit leads the team focused on lower tier partnership underwriting and financial analysis for post-closing changes. This team is responsible for overseeing and approving most of these changes, such as financial restructures, and ensuring that these changes are consistent with existing policies and underwriting standards. Whit also serves as Asset Management's lead analyst and trainer on project financial modeling and organizational financial analysis as well as the department's liaison to Enterprise's Acquisitions and Technical Services teams.
Whit joined Enterprise in 2005 as an underwriter on the Syndication team. In 2011 he joined the Asset Management team and has played numerous roles, including financial analyst of projects and organizations for the National Field Operations and Asset Resolution teams. Prior to Enterprise, Whit spent five years at Portland, Oregon's affordable housing department, acquiring property and managing various programs in pursuit of the city's housing and revitalization goals.
Whit received a Master in Business Administration from the University of Washington, a Bachelor of Arts in Economics from Tulane University and a Certificate in Real Estate Development from Portland State University. He is a former adjunct professor in real estate finance and an active board member and former treasurer of a nationally renowned nonprofit affordable housing developer.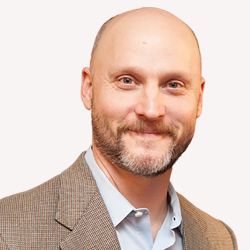 Office Location
Portland
1050 SW 6th Avenue
Portland, OR 97204