Stephanie L. Shack
SVP, Chief Legal Officer & Secretary
Stephanie L. Shack is senior vice president, chief legal officer and secretary for Enterprise Community Partners. 
Stephanie is responsible for coordinating all legal work for Enterprise, including supervision of outside counsel, corporate legal compliance, document preparation and litigation. She joined Enterprise in 2017 with an extensive background in commercial real estate and finance. 
Prior to joining Enterprise, Stephanie was senior vice president, associate general counsel and assistant secretary with Corporate Office Properties Trust (COPT), a publicly traded real estate investment trust. Stephanie spent almost 16 years at COPT, where she gained extensive experience in real estate development, acquisitions and dispositions of commercial office properties, leasing and capital markets, including both equity and secured and unsecured debt. Before COPT, she was associate counsel at The Johns Hopkins Health System Corporation, and held positions at DLA Piper, a global law firm, and with U.S. Magistrate Judge John E. Dougherty.
Stephanie is active in numerous charitable and community organizations. She currently serves on the board for Maryland Book Bank and as a committee member for the Governance Committee of Maryland CASA Association. Additionally, she serves on the Homeowner Services Committee of Habitat for Humanity of the Chesapeake, after serving on the Board for 16 years and formerly chairing the committee. She is also active with Leadership Howard County and United Way of Central Maryland's Tocqueville Executive Council. Prior community involvement included board service for Big Brothers Big Sisters of the Chesapeake, Columbia Festival of the Arts and The Woman's Industrial Exchange. In April 2017, Stephanie was honored to be named one of Maryland's Top 100 Women by The Daily Record.
Stephanie graduated with honors from Washington University in St. Louis with a degree in psychology and received her law degree with distinction from Emory University School of Law.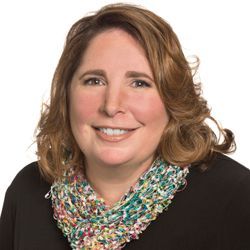 410.772.5230
Office Location
Columbia Headquarters
11000 Broken Land Parkway
Columbia, MD 21044