Shekar Narasimhan
Managing Partner, Beekman Advisors, Inc.
Shekar Narasimhan is the managing partner at Beekman Advisors, which provides strategic advisory services to companies and investors involved in real estate, mortgage finance, affordable housing and related sectors. He is a co-founder of the Remergent Communities Fund, which focuses on investing in small towns and cities in the Southeast U.S.
Shekar currently serves on the boards of Broadstone Net Lease, Inc., Enterprise Community Investment, Inc. and the Democracy Alliance. Shekar is also currently serving as chairman of the Virginia Housing Development Authority. Previously, he served on President Obama's Advisory Commission on Asian Americans and Pacific Islanders and on the state of Virginia's Board for Housing and Community Development.
Shekar has served several terms on the Mortgage Bankers Association of America (MBA) Board of Directors and was the first chair of the MBA's Commercial/Multifamily Board of Governors (COMBOG). He was elected as the first chair of the Fannie Mae DUS Advisory Committee. He is a sought-after speaker on housing finance and affordable housing and is considered a leading expert on rental housing issues.
Shekar has received numerous awards and recognitions in the real estate industry including the MBA's highest honor in 1999 and the Fannie Mae Lifetime Achievement Award in 2003. In 2010, he was the recipient of the Dean H.J. Zoffer Distinguished Service Medal from the University of Pittsburgh. Shekar holds a bachelor's in Chemical Engineering from the Indian Institute of Technology, New Delhi, India and an MBA from the Katz Graduate School of Business, University of Pittsburgh, Pennsylvania.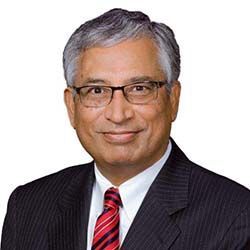 Board Position
Enterprise Community Partners
Office Location
Columbia Headquarters
70 Corporate Center
11000 Broken Land Parkway,
Columbia, MD 21044