Rob Bachmann
Sr. Director, Capital Originations
Rob Bachmann is senior director of capital originations in the Real Estate Equity group at Enterprise Community Investment, where he focuses on raising capital for the Real Estate Equity Funds and scaling the business.
Rob has held several roles at Enterprise, most recently as senior director of Strategy and Impact at Enterprise Community Investment, where he spearheaded various strategic capital initiatives for the business, including the company's ESG strategy and Equitable Path Forward initiative, and raised debt and equity capital across Enterprise's business lines.
 
Rob also previously served as senior director of impact investing at Enterprise Community Loan Fund, where he managed the Enterprise Community Impact Note, a fixed-income product available to retail and institutional investors, and supported other capital raising priorities, impact reporting and policy. Rob initially served as chief of staff to former Enterprise CEO, Terri Ludwig, providing key support in an advisory role to the CEO on a range of matters, including organizational strategy, board governance, speechwriting and external communications, fundraising, stakeholder engagement, operational issues and other critical priorities to the organization.
Prior to Enterprise, Rob worked at Citi Community Development in the bank's Community Reinvestment Act division, and prior to that, he served both as an aide to the chairman of the Financial Crisis Inquiry Commission and as a special assistant on the Obama-Biden transition team in 2008, following his role on the Obama presidential campaign.
Rob received an M.P.A. from Columbia University's School of International and Public Affairs.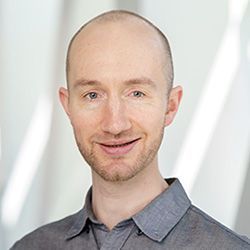 212.284.7136
Office Location
New York City
1 Whitehall Street
New York, NY 10004