Reagan Maechling
VP, Acquisitions, Housing Credit Investments
Reagan Maechling is vice president of acquisitions at Enterprise Housing Credit Investments, an Enterprise Community Partners affiliate. She is responsible for originating and overseeing the underwriting of Low-Income Housing Tax Credit transactions in Southern California, Texas, Louisiana, Oklahoma and Arkansas. In this role, she also manages developer relationships and supports the promotion of Enterprise's broad range of affordable housing and community development tools, including Bellwether Enterprise mortgage financing, the Enterprise Community Loan Fund, New Markets Tax Credits, local policy efforts, grants and technical assistance.
Reagan has over 18 years of experience in affordable housing and real estate development. During her tenure at Enterprise, Reagan has underwritten or secured approximately $1.172 billion of Low-Income Housing Tax Credit equity investments in about 96 projects. Prior to joining the organization in 2007, Reagan held project management positions for affordable and market rate housing developers in Northern and Southern California.
She holds a master's degree in urban planning and bachelor's degrees in political science and international development studies from UCLA.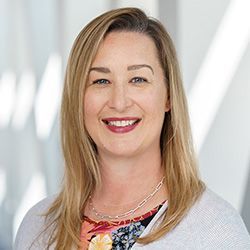 213.787.8238
Office Location
Los Angeles
700 South Flower St.
Los Angeles, CA 90017
Capabilities
Low-Income Housing Tax Credit