Nii Sowah
VP, Community Impact Strategies
Nii Sowah is vice president of Enterprise's resident services program at Enterprise Community Development, an Enterprise Community Partners affiliate and the leading fully-integrated developer of affordable homes in the Mid-Atlantic and the fifth largest nonprofit developer in America.
He oversees the Community Impact Strategies resident services program, which is grounded in the delivery of services, classes and workshops that help residents connect to opportunities and resources that might not otherwise be available in their community. This approach empowers and engages them to forge lasting bonds within the community and beyond our property lines.
Nii has worked in and across local and state government, private industry, and the non-profit sectors and dedicated his professional career to community development to uplift under-served communities throughout the Baltimore area. He supports family and community preservation through programs and initiatives focused on Children and Youth Development, Health and Wellness, Aging in Community, Economic Security and Mobility, and Supportive Services. In addition, Nii volunteers his time and resources to provide technical assistance to other non-profit and faith-based organizations.
 
He received his Bachelor of Science degree in Business Management from Morgan State University and his master's degree in Public Administration from the University of Baltimore with a Public/Non-Profit Administration concentration.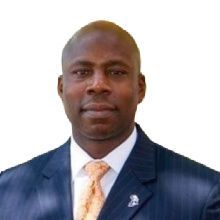 202.885.9558
Office Location
Silver Spring
8403 Colesville Road
Silver Spring, MD 20910