Melinda Clemons
VP & Market Leader, Chicago & Detroit
Melinda Clemons is vice president and Detroit market leader for Enterprise Community Partners. 
Melinda has spent most of her career utilizing strategic initiatives to help improve urban communities. At Enterprise, she is responsible for the implementation of local programs, socially driven capital, and local and state policies. 
Prior to joining Enterprise, Melinda held the role of Detroit market lead for Capital Impact Partners. She helped launch and manage several $30 million loan funds and created an initiative to support developers of color in Detroit. She also spent a portion of her career at Urban Partnership Bank and JPMorgan Chase, where she was responsible for lending activities at both organizations. 
Melinda is a Detroit native and received her MBA and bachelor's degree from the University of Michigan. She has received numerous awards, including "A Woman of Excellence" (Michigan Chronicle) and "50 Names to Know in Real Estate" (Crain's Detroit Business). 
She serves on several committees including Detroit Development Fund Loan Committee, Invest Detroit Loan Committee and the Senior Housing Preservation Coalition. Melinda also actively volunteers at various organizations including Forgotten Harvest, Meals on Wheels and Cass Social Services.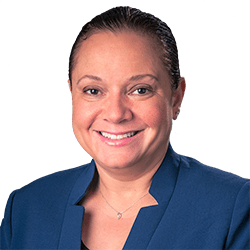 313.217.7549
Office Location
Detroit
28 W. Adams Ave
Detroit, MI 48226