Megan T. Sandel
Director, Place-based Investing, Boston Medical Center
Dr. Megan Sandel, M.D. M.P.H. serves as Professor at the Boston University (BU) Chobanian and Avedisian School of Medicine and a Professor at the BU School of Public Health. She's also the co-director of the Grow Clinic for Children at Boston Medical Center (BMC), which is a multispecialty clinic for children with failure to thrive. She is the principal investigator for the Boston Opportunity System Collaborative, which helps underserved Boston neighborhoods with employment and affordable housing opportunities. Megan advocates for place-based investing—focusing on specific, disinvested neighborhoods and ZIP codes to address health inequities. She's also the co-lead principal investigator for Children's HealthWatch at BMC, and the medical center's lead of a $6.5-million housing and place-based community health initiative. She serves as a board member for a number of regional and national organizations including Enterprise Community Partners, and national advisory committees at American Academy of Pediatrics and CDC Advisory Committee for Childhood Lead Poisoning Prevention.
Dr. Sandel has authored more than 100 peer-reviewed papers and delivered testimony multiple times at both the state and federal level regarding children's health, housing, and social determinants of health. In 1998, she published with other doctors at Boston Medical Center, the DOC4Kids report, a national report on how housing affected child health, the first of its kind, and is a nationally recognized expert on housing and child health. In 2001, she became the first medical director of the founding site for medical-legal partnerships, Medical-Legal Partnership-Boston, and from 2007-2016 she served as the Medical Director of the National Center for Medical-Legal Partnership. Among her national awards, Dr. Sandel was the winner of the U.S. Environmental Protection Agency award for Environmental Leadership in Environmental Management in Treatment in Asthma in 2009.
Dr. Sandel earned her MD from Dartmouth Medical School in 1996 and completed her residency and a pediatrics fellowship at the Boston Combined Residency Program at Boston Medical Center and Boston Children's Hospital. She also earned a Master of Public Health from Boston University School of Public Health in 2002.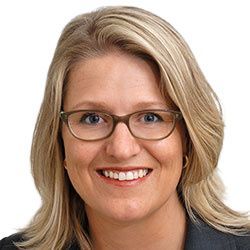 Board Position
Enterprise Community Partners
Office Location
Columbia Headquarters
70 Corporate Center
11000 Broken Land Parkway,
Columbia, MD 21044