Lori Chatman
President, Enterprise Community Loan Fund
Lori Chatman is president of Enterprise's community development financial institution, Enterprise Community Loan Fund, an Enterprise Community Partners affiliate.
With more than 15 years of experience, Lori joined Enterprise in November 2004 as senior vice president and chief credit officer of the CDFI. Before joining Enterprise, Lori was the director of lending for the Calvert Social Investment Foundation (now Calvert Impact Capital), where she managed their portfolio of loans to CDFIs, community development corporations, community service organizations and international microfinance institutions. Lori was also responsible for delivering a broad menu of portfolio and asset management services under contractual arrangements with a host of institutional investors, including administering several portfolios of loans funded by these investors.
Lori began her community development career with NCB Development Corporation (now Capital Impact Partners), where she spent several years as a lender prior to assuming responsibility for the management and strategic direction of the organization's national lending programs in cooperative affordable housing, charter schools, community health care and community and economic development.
Lori serves as a board member of Appalachian Community Capital, a 17-member CDFI committed to meeting the credit needs of rural Appalachia and as a board member on the Baltimore Neighborhood Investment Fund. She also sits on the board for City First Enterprises (CFE), a financial institution working at the intersection of financial innovation and impact investment. Lori is a member of Capital One's Community Advisory Council, Northern Trust's CDE Advisory Committee and Chase's New Market Corporation Advisory Board.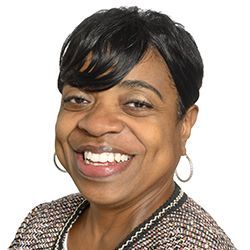 Board Position
Enterprise Community Loan Fund
410.772.2489
Office Location
Columbia Headquarters
11000 Broken Land Parkway
Columbia, MD 21044