Lori Chatman
President, Capital Division
As president of Enterprise's Capital Division, Lori Chatman manages one of the nation's largest affordable housing finance platforms while serving an integral role on the organization's senior leadership team. With more than three decades of experience, she leads a $16 billion affordable housing investment platform with a full suite of equity, debt and tax credit products for the affordable housing and community development industries.   
Lori, who has been with Enterprise since 2004, previously served as president of its community development financial institution (CDFI), Enterprise Community Loan Fund (ECLF). In that role, she oversaw billions of dollars in affordable housing investments, stewarded $424 million in assets under management, and also headed Enterprise's $1+ billion New Markets Tax Credit business and Opportunity Zones fund platform. Lori is also an architect of Equitable Path Forward, Enterprise's $3.5 billion initiative to address racial inequities in the real estate industry by investing in developers of color through a wide range of capital products, including grants, debt, and equity. 
Prior to joining Enterprise, Lori was the director of lending for the Calvert Social Investment Foundation (now Calvert Impact Capital), where she managed their portfolio of loans to CDFIs, community development corporations, community service organizations and international microfinance institutions. Lori serves as a board member of Appalachian Community Capital, City First Enterprises and Hopewell Fund. Lori holds a bachelor's degree from Howard University.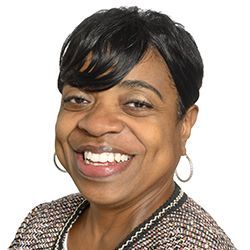 Board Position
Enterprise Community Investment
Enterprise Community Loan Fund (Chair)
410.772.2489
Office Location
Columbia Headquarters
11000 Broken Land Parkway
Columbia, MD 21044