Kristen L. Risch
VP, Operations Management
Kristen Risch is vice president of Operations Management at Enterprise Community Partners. 
Kristen oversees the majority of procurement, grants, contracts, compliance activities and business improvements, including identifying technology needs, for Enterprise. Her team focuses on optimizing workflow and implementing procedures to improve operational systems and support the overall organizational strategy.  
She joined Enterprise in 2004 as an asset manager and was promoted to senior asset manager in 2007. In 2014 Kristen was named director, systems and compliance, and in 2016 became senior director of asset stabilization, business systems and compliance, where she led the team responsible for key asset management functions, including initial tax-credit delivery and stabilizing operations of housing tax credit projects. In addition, she led the build-out of asset management and housing tax technology systems that improved risk management, efficiency, processes and workflow.
Prior to joining Enterprise, Kristen worked for over 10 years in property management for a large management company, where she oversaw a portfolio of housing tax credit properties. During this time, she became a certified housing manager as well as a certified tax-credit compliance professional.
Kristen holds a bachelor's degree in sociology from the University of Maryland. She is an active member of the Institute of Real Estate Management where she is a certified property manager candidate. In addition, Kristen holds several compliance designations.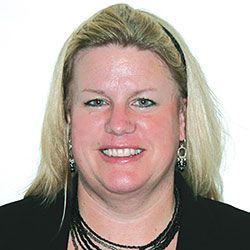 410.772.2608
Office Location
Columbia Headquarters
70 Corporate Center
11000 Broken Land Parkway,
Columbia, MD 21044