Jennifer Buxtin
Senior Director, Asset Management
Jennifer Buxtin is senior director, national field operations for Enterprise Community Asset Management. She is responsible for the financial and compliance oversight of a portfolio of 270 multifamily projects across 18 central region states. She oversees a staff of asset managers who ensure the financial and physical well being of investments through site visits, financial analysis, problem resolution and workouts. Jennifer brings over 10 years of housing and management expertise to her role at Enterprise.
 
Prior to joining Enterprise, Jennifer was director of monitoring at the Department of Housing, city of Chicago, where she was responsible for ensuring long-term compliance with a variety of federal, state and local affordable housing programs. In addition, she maintained oversight of all federal and state wage and hiring requirements for affordable housing projects. Jennifer was nominated for and completed the city's Intergovernmental Executive Development program in 2005.
 
Jennifer earned her bachelor's degree from Southern Illinois University and a master's of public administration from Illinois Institute of Technology.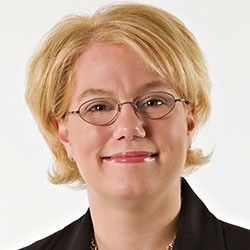 Office Location
Chicago
230 W. Monroe Street
Chicago, IL 60606