Jelani Newton
Senior Director, Enterprise Advisors
Jelani Newton is a senior program director at Enterprise Community Partners, where he supports operational strategy for the Enterprise Advisors team.
Prior to joining Enterprise, Jelani led strategic and financial planning efforts for local governments, including development of a three-year strategic plan for the City of Miami, Florida, and coordination of the FY2019 operating budget for Montgomery County, Maryland. He has provided technical assistance to local government clients as a consultant with a national financial advisory firm. He has also performed research on timely issues in local government management, including housing affordability and community and economic development, while working with an international association for public leaders.
Jelani has a Master of Government Administration and a B.A. in Sociology from the University of Pennsylvania.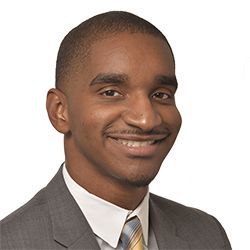 202.649.3921
Office Location
Washington, D.C.
10 G Street NE
Washington, DC 20002