Daniel Magidson
VP, Acquisitions, Housing Credit Investments
Daniel Magidson is vice president of acquisitions at Enterprise Housing Credit Investments, an Enterprise Community Partners affiliate. He manages acquisitions activity in the New York City metro area. He originates and underwrites affordable housing investments using Low-Income Housing Tax Credits and works closely with development partners to provide technical assistance on housing and community development initiatives.
Previously, Daniel directed the lending activities of Enterprise's New York City office and co-managed the New York-based finance staff. Daniel joined Enterprise in 2003 as an asset manager before transitioning to lending activities in 2006 and tax credit syndication in 2009. He has more than 25 years of experience in accounting, commercial and residential real estate finance, vendor relations and property management.
Daniel holds an MBA from New York University's Stern School of Business, and a bachelor's degree in finance from Syracuse University.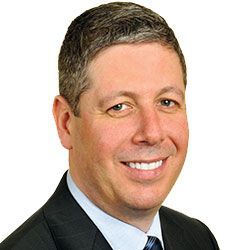 212.284.7138
Office Location
New York City
1 Whitehall Street
New York, NY 10004
Capabilities
Low-Income Housing Tax Credit