Christopher Kizzie
VP, Advisory Services
Chris Kizzie is vice president, Advisory Services, at Enterprise Community Partners. 
Chris leads Advisors' work with partners to raise up new ideas and standards to cultivate more inclusive and equitable communities, so that all people have a place to live, grow and thrive. Chris oversees the strategy and implementation of our technical assistance and capacity building platforms focused on place-based systems change and impacting communities and people across our national footprint. His team has supported over 700 communities across the country and their partners to develop equitable housing solutions, advance economic mobility efforts, expand partnerships and increase local capacity.
Since joining Enterprise in 2014, Chris has helped grow our advisory team into a diverse consultancy, expanding Enterprise's reach and impact through partnership with the many communities we serve. Chris has led housing strategy efforts for the cities of Denver and Charlotte; Prince George's County, Maryland; and the Truckee Meadows region of Nevada.
Chris earned a master's degree in business administration from University of Maryland University College and a bachelor's degree in government and politics from University of Maryland College Park.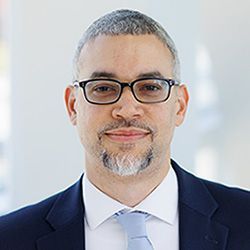 Office Location
Washington, D.C.
10 G Street NE
Washington, DC 20002