Christine Madigan
President (interim), Community Development Division, EVP & Chief Business Officer, Community Development Division
Christine Madigan is interim president of Enterprise Community Development, Enterprise's fully integrated owner, operator, and manager of affordable homes across the mid-Atlantic serving 23,000 residents across 113 communities. As part of Enterprise Community Partners and the leading developer of affordable homes in the Mid-Atlantic, Enterprise Community Development is the fifth largest nonprofit developer in the country with a portfolio valuation of more than $1.3 billion. 
With nearly three decades of experience in residential real estate, Christine has deep development, asset management and acquisition expertise focused on preserving affordability for residents and communities. She has led multi-state transactions, including the recent acquisition and financing of The Shelter Group's affordable housing portfolio of over 4,100 homes across 43 developments.  
Christine also serves as executive vice president and chief business officer of Enterprise's Community Development division, where she leads the division's development, asset management, acquisition, and design and construction operations. Since joining Enterprise in 2001, Christine has served in a number of community planning, design, financing, and resident engagement roles across the platform. Christine also served as co-chair for the Maryland Affordable Housing Coalition Development Committee and is currently the organization's president.
Prior to joining Enterprise, Christine led the Mid-Atlantic regional office of MetLife Real Estate Investments, overseeing the company's operations, strategic planning, debt financing, and commercial leasing transactions across its apartment, office, and hotel portfolio. Christine was also responsible for directing the organization's national efforts to streamline annual planning and cash management processes for approximately 300 properties across eight regions and evaluating new multifamily development opportunities.
Christine earned her master's degree in business administration from the Yale School of Management and her bachelor's degree from Wesleyan University.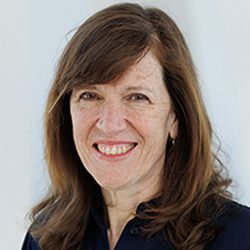 410.230.2102
Office Location
Baltimore
875 Hollins Street
Baltimore, MD 21201