Christine Madigan
EVP & Chief Business Officer, Community Development Division
Christine Madigan is executive vice president and chief business officer of Enterprise's Community Development division and Enterprise Community Development, an Enterprise Community Partners affiliate and the leading fully-integrated developer of affordable homes in the Mid-Atlantic and the fifth largest nonprofit developer in America.
Christine has worked in the real estate industry for more than 25 years and brings residential real estate development, investment management, financing and asset management experience to the organization. Since joining Enterprise in 2001, Christine has overseen the development of numerous rental and for-sale communities serving seniors and families in the Mid-Atlantic region. In addition to managing Enterprise's development team, Christine is responsible for its asset management department and apartment investment program.
Prior to joining Enterprise, Christine led the mid-Atlantic regional office of MetLife Real Estate Investments. There she led the performance of the company's apartment, office and hotel portfolio in Pennsylvania, Northern Virginia, Maryland and Washington, D.C., and managed the team responsible for commercial leasing transactions, operations, strategic planning, debt financing and investment sales for the MetLife's real estate assets in the region.
Christine earned her master's degree in business administration from the Yale School of Management, and her bachelor's degree from Wesleyan University.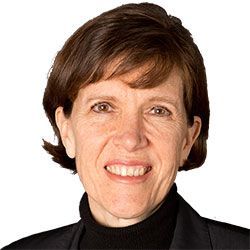 410.230.2102
Office Location
Baltimore
875 Hollins Street
Baltimore, MD 21201