Brian Windley
VP, Acquisitions, Housing Credit Investments
Brian Windley is vice president of acquisitions at Enterprise Housing Credit Investments, an Enterprise Community Partners affiliate. He manages developer relationships in Arizona, Colorado, Idaho, Montana, Nevada, New Mexico, southern California, Utah and Wyoming. He also originates and oversees the underwriting of Low-Income Housing Tax Credit investments and supports the promotion of Enterprise's comprehensive community development services, including technical assistance, grants, New Markets Tax Credits and mortgage services.
Brian brings more than 15 years of affordable housing experience including underwriting, development, asset management, advocacy and service programming to his position. Prior to joining Enterprise in 2004, he worked for the Colorado Housing and Finance Authority (CHFA) on the asset management and tax credit allocation teams. His experience with CHFA included underwriting LIHTC developments and LIHTC compliance monitoring.
Prior to CHFA, Brian worked for Cascadia Behavioral Healthcare, Inc. in Portland, Oregon. His experience with Cascadia included starting and managing an in-house asset management group, assisting with the development of new special needs housing projects, and developing programs to support Cascadia's special needs consumers.
He holds a master's degree from Portland State University and a bachelor's degree from Wittenberg University.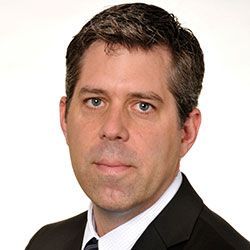 303.376.5403
Office Location
Denver
1035 N. Osage Street
Denver, CO 80204
Capabilities
Low-Income Housing Tax Credit