Beth Stephens
Program Director, State and Local Policy, Southeast
Beth Stephens is the state and local policy program director for the Southeast market office. In her role, Beth advocates for tenant protections, resources for the creation and preservation of affordable housing, homelessness prevention services and programs, and policy solutions that promote equity. Beth also provides local support on federal housing issues.  
Prior to joining Enterprise, Beth was the senior director of public policy and advocacy at Georgia Watch, a statewide consumer advocacy organization. At Georgia Watch, Beth advocated at the state and federal levels on issues critical for Georgians' health and wellbeing, including eliminating predatory lending and improving access to quality, affordable healthcare. Beth started her career as an attorney at the Atlanta Legal Aid Society, Inc. where she represented low-income Georgians in a variety of civil legal matters, including eviction defense, housing conditions cases, public benefits, and healthcare matters.  
Beth received a Juris Doctor (JD) degree, magna cum laude, from the University of the District of Columbia David A. Clarke School of Law and a Bachelor of Arts in English and Political Science from Emory University. In 2016, Beth received the Anti-Defamation League's Stuart Eizenstat Young Lawyer Award for her advocacy work to protect Georgia's healthcare consumers.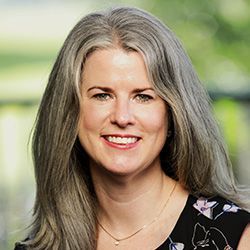 Office Location
Atlanta
50 Hurt Plaza
Atlanta, GA 30303