Anne Griffith
Senior Director, Programs
Anne Griffith is senior director, programs, at Enterprise Community Partners. At Enterprise, she co-developed and co-leads the Economic Mobility initiative focused on the nexus between housing and mobility from poverty, and serves as the executive representative to the Strong, Prosperous and Resilient Communities Challenge (SPARCC), a three organization collaboration helping regions refine and integrate their vision for the future through policies and practices that shape the built environment and address the issues of racial equity, health and climate resiliency. To these initiatives, Anne brings her experience working in the Northern California Enterprise office supporting HOPE SF, a large-scale, healing-centered public housing transformation initiative, and designing and implementing multiple cross-sector learning and problem-solving collaborations.
Anne has over 20 years of experience in comprehensive community revitalization and affordable housing development, which includes seven years as a real estate attorney and facilitating emotionally charged conversations between stakeholders representing a wide range of technical and community-based perspectives. Immediately prior to joining Enterprise in 2012, Anne helped to create, and served as the initial director of, the Oakland Community Land Trust, a limited equity steward of permanently affordable housing in East Oakland.
Outside of the office, Anne serves on two Oakland commissions (as a member of the Affordable Housing & Infrastructure Bond Public Oversight Committee and as the vice chair of the Oakland Housing Authority Commission) and two nonprofit boards (the Oakland Economic Development Corporation and the Oakland Community Land Trust). Anne holds a Bachelor of Arts from the University of California, Berkeley, and a Master of Urban Planning and a Juris Doctorate from New York University.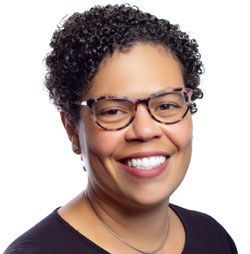 415.395.9295
Office Location
San Francisco
101 Montgomery Street
San Francisco, CA 94104