Andrew Jakabovics
VP, Policy Development
Andrew Jakabovics is vice president for policy development at Enterprise Community Partners. Andrew oversees the Policy Development & Research team, researching issues related to affordable housing, equitable housing and community development, housing finance, foreclosures and neighborhood stabilization, and broader housing supply and demand concerns. Publications include "Understanding the Small and Medium Multifamily Housing Stock," "Mixed-Income LIHTC Developments in Chicago: A First Look at their Income Characteristics and Spillover Effects," "Staying in Place to Get Ahead: Creating Renter Stability through Master Leases with Built-in Savings Accounts",  "Bending the Cost Curve: Solutions to Expand the Supply of Affordable Rentals," and analyses of housing finance reform. He has most recently been analyzing small multifamily properties' ownership patterns, preservation strategies for unsubsidized and subsidized affordable housing, LIHTC development and neighborhood dynamics, and the relationship between disasters and affordability. 
Prior to joining Enterprise, Andrew served as senior policy advisor to the assistant secretary for policy development and research at the U.S. Department of Housing and Urban Development. His primary focus was on housing finance reform, with a particular eye toward issues of access and affordability. In addition, he devoted attention to foreclosure prevention through improving opportunities for modifications and to mitigating foreclosure impacts on neighborhoods and communities. Prior to joining HUD, Andrew served as associate director for Housing and Economics at the Center for American Progress, where he authored some of the earliest policy responses to the foreclosure crisis, including proposals for mortgage restructuring, foreclosure mediation and REO rental. Andrew has testified before Congress and appears frequently in the media. He currently serves on the boards of both the National Community Stabilization Trust and the National Association of Affordable Housing Lenders.
Andrew holds degrees from Columbia University and the Massachusetts Institute of Technology.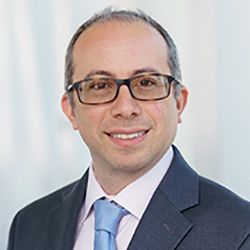 202.403.8012
Office Location
Washington, D.C.
10 G Street NE
Washington, DC 20002