Enterprise Green Communities St. Joseph Village
St. Joseph Village in Dyersburg, Tennessee is a senior affordable housing community that recently completed a modernization, and received federal housing credits allocated by the state housing finance agency, THDA. The project team certified the property to the Enterprise Green Communities 2015 Criteria.
The Enterprise Green Communities integrative design process allowed for recommitment to healthy living amenities, as well as selecting new features. The team completed significant upgrades to the building systems, including new windows, LED lighting, extensive building envelope air sealing, and new in-unit HVAC equipment. In addition, the project team recommitted to a smoke-free property, provided access to produce delivery and amenities to encourage active living.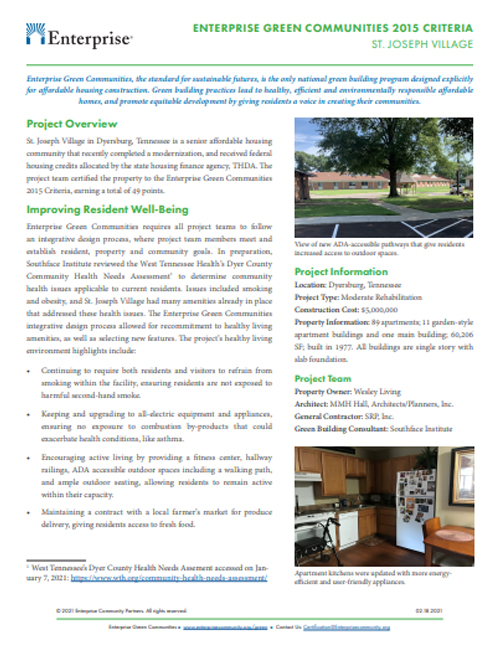 Date
February 18, 2021
Authors